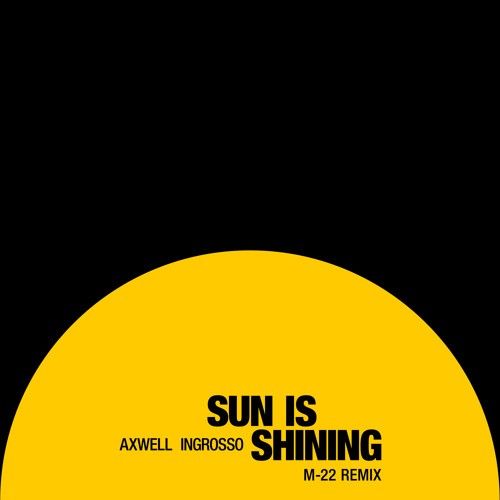 Axwell & Ingrosso - Sun Is Shining (M-22 Remix)
After M-22's forthcoming piano-anthem 'Good To Be Loved' shot up to 200k plays, it quickly caught the attention of Swedish house superstars Axwell & Ingrosso, who immediately reached out to the German-British duo and asked them to remix their new single, 'Sun Is Shining'.
The original is already well on it's way to becoming a summer hit, racking up number 1 spots on iTunes in 6 countries, over 30 million streams on Spotify and 7 million views on the video. The M-22 remix comes alongside remixes from R3hab, Marcus Schössow & Years, W&W and Kideko and will be out later this month.
M-22 are Matt James and Frank Sanders. The two producers became friends in 2014 and have been busy creating hit after hit since. Matt James started his career as a DJ at the age of 14, and within two years he made his club debut, playing alongside the likes of Pete Tong, Roger Sanchez and Erick Morillo. When word of his productions spread, Ministry of Sound signed him up as a writer/producer and he was responsible for hits by H two O among others. Frank Sanders' producer career includes credits for the likes of Jason Derulo and Amanda Wilson, as well as a host of huge hits in Germany.