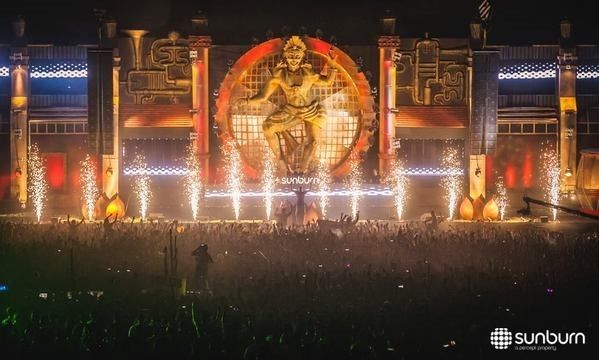 Sunburn to attempt A World record With the Largest Human Logo Formation
Sunburn, Asia's largest electronic dance music brand and a property of Percept Live, ranked as the 4th Best festival in the world (inthemix.au); will now attempt to create a Guinness World record of "Largest Human logo Formation".

With the continued support of sunburn fans and the biggest artists in the world, Sunburn has been leading the charge of what's hot in dance music year on year and winning the hearts of youth. This Year Sunburn is leading the same young audience to do something for the society; make a difference: "Sunburners for Change"

At Sunburn Goa 2014, 50,000 Sunburners will congregate on the grounds of Sunburn, Vagator to create the Sunburn logo as one unified force. An early evening event will last approximately 45 minutes with a celebration following, true sunburn style with top dance music artists taking stage with full scale production and experiences. It promises to be great fun, and hopefully a Guinness world record will be set as a result of the support from Sunburners. These Sunburners are representative of today's India, today's changing face of the country that desires to make a difference in the political, socio cultural systems and lives of underprivileged people.

Guinness Book of World Records has been contacted for this and they have officially shared that the last logo was made in Lisbon, Portugal by 34,309 people to create the Portuguese Logo for Euro 2004.

The true inspiration behind all the efforts, however, is something more meaningful than just getting together as a logo. Therefore, the proceeds from this activity will go to prominent charitable organizations that relentlessly work to support and improve the lifestyles of poor and deserving children and youth as these are the human wealth of the country.

The entry to this early evening activity will be free of charge.

"We want to promote respect for all people, an appreciation for diversity, and place an emphasis on serving the community and society. The record-setting gathering is all about Sunburn leading inclusion of harmony and celebration as well as giving back to the society", says Karan Singh, CEO of Sunburn.