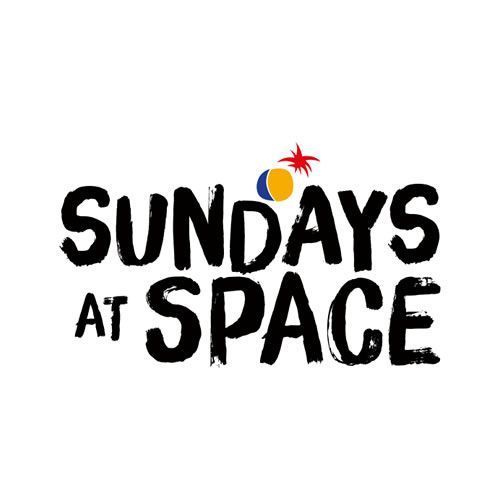 Sundays at Space full season announcement…
The big reveal … Sundays at Space announce their full season line up
Space Terrace will be open from 7pm
Do Not Sleep in residency throughout the Summer
Final season line up reads like a who's who of the dance music industry
For Space Ibiza the notion of Sundays as a day of rest does not compute, Sundays are for dancing and celebrating life, especially in Spain. Sunday in Ibiza is a rare day when the phenomenon of clubbing can be safely enjoyed carefree, with no notion of a heavy day at work that looms the following day. It is difficult to argue that the absolute gold standard of Sunday clubbing is at Space Ibiza – cultivated over 27 years, the club has managed to reset the weekend so that Sundays are THE day to share on the dancefloor through day and night with your closest friends.

Sundays at Space embodies the spirit of Ibiza, long nights, dancing until the sun comes up and making new lifelong friends and relationships

With the full season announcement which contains confirmed appearances by world class DJs including performances from 2manydjs (Dj Set), Annie Mac, Danny Tenaglia, Dennis Ferrer, Derrick Carter, DJ Pippi, DJ Sneak , Green Velvet , Guti (Live), John Digweed, Josh Wink, Kevin Saunderson, Maribou State (DJ set), Matador and many, many more.
Do Not Sleep the Ibiza's fastest growing major player can be found in weekly residence on the famous Terrace for 12 weeks and 4 weeks inside the sonically perfect Discoteca. Here you will find weekly resident Darius Syrossian, monthly resident Nick Curly and the weekly Discoteca fixture Alan Fitzpatrick, all joined by a multitude of international acts.
In 2016 Space Ibiza invites everyone that has ever shared an experience at Space to join them once again for one final celebration this summer. There are 17 long weeks to get involved with the dancing masses, this last year starting on June 5th until Sept 25th. Here is your final chance to make history and participate in a place that has already achieved legendary status for generations of clubbers.

Lest we forget, it was here that clubbers first famously cheered every arriving aircraft that used to roar above their heads, in homage to this for the opening event the space terrace will be open again from 7pm.
It is the worlds most awarded club to date and known for its unrivalled atmosphere, sound and production.Over the years the venue has showcased the scene's best known and respected techno and house DJs and this seasons line up is one of the strongest in its 27-year history.

Featuring in alphabetical order:

2manydjs (Dj Set), Alan Fitzpatrick , Andhim, Andy Baxter, Anja Schneider, Annie Mac, Apostle, Artikal, Banana Boogaloo, Basement Freaks, Ben Santiago, Bones, Booka Shade, Cajmere, Capulet, Carlo Lio, Chinooq, Chus+Ceballos, CJ Mackintosh, Claptone, Corbi, Dajae (Live Pa), Daniel Avery, Daniel Baughman, Danny Owen, Danny Tenaglia, Darius Syrossian, Dave Chambers, Dave Seaman, David Phillips, Dazzla, Deetron, Denis Sulta, Dennis Ferrer, Derrick Carter, DJ Callum, DJ Pippi, DJ Sneak , DJ Suspect, Doorly, Drii, Dusky, Ellie Cocks, Emmanuel Satie, Freemasons, Fritz Kalkbrenner, Green Velvet , Guti (Live), GW Harrison , Harvard Bass, Hector, Hector Couto, Heidi, Huxley, J*Star, James Zabiela, Jamie Gittins, Jason Bye, Jeeday, Jesse Rose, Jimmy Edgar, Jimmy Switch, John Digweed, Jonas Rathsman, Jonathan Ulysses, Josh Wink, Junior Sanchez, Kenneth Bager, Kenny Glasgow, Kevin Cutts, Kevin Saunderson, Kim Ann Foxman, Kölsch (Dj Set), Krankbrother, Kydus, Lindsey Mathews , Little Prince, Louie B, Luca Donzelli, Lucci Capri, M!5chiefz, M.A.N.D.Y., Mar-T, Marc Piñol, Maribou State (DJ set), Marquis Hawkes, Matador , Mirko Di Florio, Mo'funk, Mr Doris, Mr Joseph, Nathan Barato, Nick Coles, Nick Curly, Paranoid London (Live), Patrick Topping, Paul Reynolds, Paulo Costa, Paul Woolford, Pional, Real El Canario, Riva Starr, Ryan Dornan, Sarah Main, Scott Gray, Sean Hughes, Slam, Smokin Jo, Stacey Pullen, Steve Boyd , Steve Bug , Steve Parry, Technasia , Tensnake, The Black Madonna, The Freestylers, Tiga, Tom Lambourne, Tom Novy, Ubblahkan, Umek, Uner, Will Taylor, Yousef.

BUY YOUR TICKETS HERE