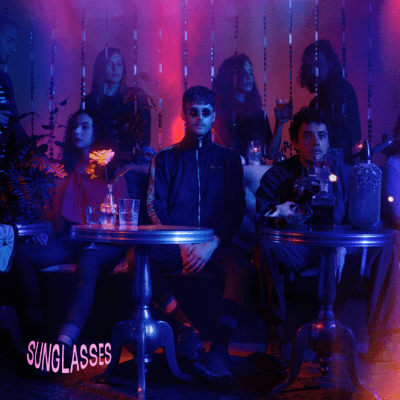 Hopium - Sunglasses
London-based Australian producer, singer and songwriter Hopium has delivered his latest single 'Sunglasses', a melodic production inspired by walking out into the daylight after an evening an iconic Berlin club, Berghain and "is about wanting to find someone, but being too scared to truly show yourself." The track marks the second release since signing to Warner Bros Records, following the multi-instrumentalist's February release 'Leave'.
Showcasing Hopium's creative ability, the visual for 'Sunglasses' takes the viewer on a faded journey set in a neon-lit club with dreamy tropical aesthetics. "We made this video over four days in Melbourne, in a club, in the rainforest and in the ocean. I journey into my subconscious and eventually have to battle myself", Hopium explains.
First slingshotting his way into the public consciousness in 2014 with breakthrough hit 'Dreamers', which was later sampled by Wiz Khalifa and Charlie Puth in their smash 'See You Again', Hopium has gone on to collaborate with the likes of Jia Lih and cites his key musical influences as R&B, hip-hop, synth-pop and indietronica.
A multi-talented artist across several facets of modern music, Hopium extends to collaborating on all visual media that accompanies his projects, from the concept to lyrics and production and the design of artwork. Leaving the small studio industry behind in Australia, Hopium travelled through China, Amsterdam, London, New York and Los Angeles, before landing in Berlin where he lived for six months and pushed his productions to new levels with plans to build an immersive live show by the end of 2018. His richly melodic new electronica anthem, 'Sunglasses' is out on 11th May.
For more information on Hopium, please visit:
https://www.facebook.com/highonhopium/
https://soundcloud.com/highonhopium
https://twitter.com/highonhopium
https://www.instagram.com/highonhopium/