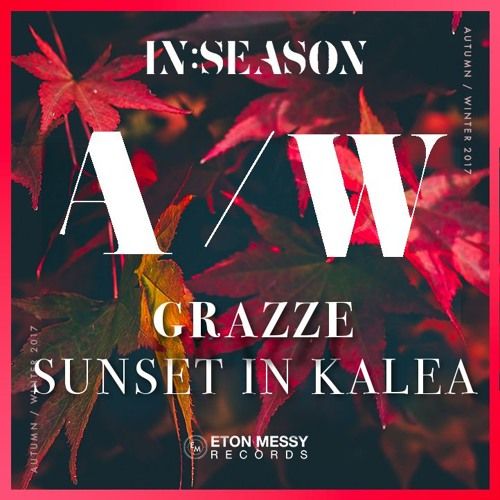 GRAZZE - Sunset In Kalea
Grazze´s professional life was aimed to music since an early age thanks to his piano and music theory studies, but it was, without any doubt, electronic music which ended up convincing him. Far from giving up his musical education, Grazze continued learning until becoming one of the most outstanding national experts in production, mixing and mastering.
Besides dominating electronic music as a sound engineer, Grazze has shaped a solid career as a reference on electronic music radio stations (Kiss FM, Hit FM, Unika FM and Loca FM). In fact, his programme "Sounds of GRAZZE" will be broadcasted nationally weekly on Loca FM from November.
As a DJ and producer he is considered one of the most renowned national figures. His productions, such as "Blow Your Mind", have been part of iTunes, DJ Mag and Beatport´s Top 10, meaning that his future holds releases on international labels.
Now, it´s time to enjoy his last creation: "Sunset in Kalea", single released on Eton Messy, label whose genesis is on a massive Youtube channel that has become in a reference in the market with its eclectic combination of genders: Disco, Deep House, Tech House, Progressive, Funk…A track that lavishes warmth and fun thanks to its fresh tropical sound that is introduced to the listener little by little until plunging them into a dance frenzy. An absolute perfect summary of the characteristic summer emotions that allows us to relive the hottest season even in the coldest months.
Waiting for what is yet to come, for now we can enjoy this canicular "Sunset in Kalea" available on Eton Messy from Octobre 27th.