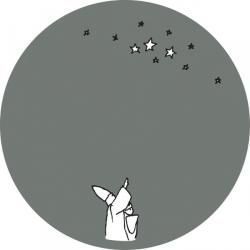 Sunshine Jones – The Sky Is Full Of Stars
First up is the original by Sunshine Jones on the artwork side. It makes you feel the sky is opening up and see billions and billions of stars, positive energy throughout. Epic, deep and luscious. 2nd track on that side is the deeper remix by Jon Billick from New York. A groovy bass and chattering cyclades when it drops in the break. A real journey. On the text side Dutch duo Zweistein is cranking it up a little with a more techy edge for the late night deep house sessions, funky but still deep carried by a lovely resonating bass. New York based Brian Morse's remix is also more on the "up side" supported by some sweet synth and organ chords, taking you on another journey again. Finally there is an Acapella version of the wonderful vocals by Sunshine Jones.
Sunshine Jones lives in San Francisco, California where he produces tracks and mixes for labels such King Street, Nite Grooves and Defected. In addition, Sunshine is part of the legendary Dubtribe Sound System.
https://www.deejay.de/Sunshine_Jones-The_Sky_Is_Full_Of_Stars__143383