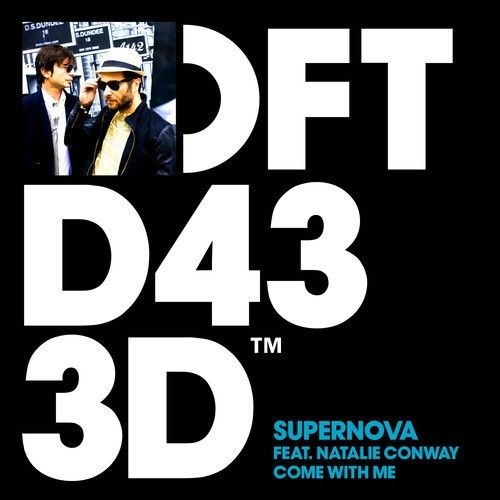 Supernova feat. Natalie Conway – Come With Me
With a solid career spanning over a decade, cornerstones of Italian house music and Defected regulars Supernova return with another stunning effort in the form of 'Come With Me'.

Featuring the forever-lush vocals of Australian songstress Natalie Conway the Original Mix begins by establishing a mesmerizing groove, weaving the breathy vocal stabs within the poignant 'four-to-the-floor' drum line. Divided by celestial builds and reaffirming drops this track opens the door to the dancefloor. The Underground Mix takes off with a more minimal approach, and proves to hold its own with an epic display of analogue acrobatics. Last but not least the Underground Vocal Mix sends us to a darker side, focusing on Conway's sultry singing and more desolate soundscapes.