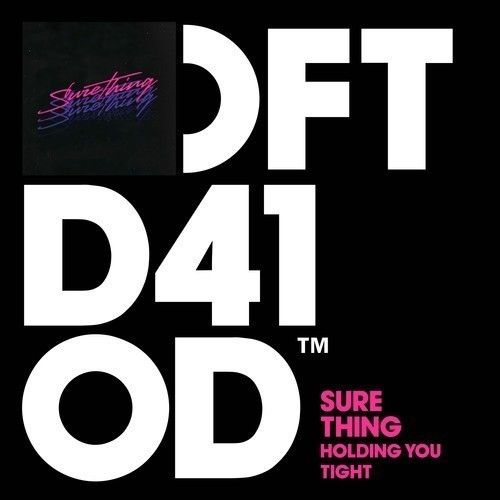 Sure Thing – Holding You Tight
Sure Thing is a collective of musicians, producers and vocalists that come together for the love of the Boogie. Composed of established producers DJ Die, Futureboogie's Christophe (with Joker who contributed some keys for the track) and musicians Des Rodgers, William Cartright. Sure Thing's musical credentials are immediately apparent.
Their debut release 'Holding You Tight' drops this summer on Defected Records, backed up with some exceptional remixes by fellow Bristolians GotSome and the hugely respected Rob Mello.

Leading the pack is a club-ready Extended DJ Mix; a classic-sounding and infectious disco boogie cut, followed by the faster, energetic 'GotSome Bump-in-the-Trunk Remix' which features a contagious bass line and some footwork inducing high hats. No Ears Recordings man Rob Mello delivers two interpretations; the Vocal Version using Chloé Lang's pristine vocals to create encapsulating soundscapes while the Dub Version features a thudding kick drum and takes full advantage of Joker's twisting funk chords.