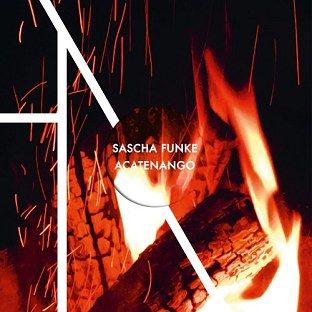 Sascha Funke - Surumu
Rebolledo explains – "Following some now cult releases on Multi Culti, Turbo Recordings (with the much-acclaimed "MZ") and his recent LP "Lotos Land" on Japanese imprint Endless Flight, our favourite East-Berlin born Sascha Funke is back with a record on Hippie Dance's sister label – You And Your Hippie Friends.
I guess that some have you noticed my obsession with Sascha Funke's music over the past years since it is an essential part of my DJ sets. After taking a pause in his solo work in order to focus his attention on his amazing band project Saschienne together with Julienne Dessagne (AKA Fantastic Twins, also his partner in life), he came back with a really cool EP on Kompakt Records which I played over and over and left me wanting more. Being close friends gave me the luxury of having access to his material before others and when I would visit the coolest couple in Berlin, Sascha would always play me his new tunes in the car while rolling through the city. Every time I would ask for those tracks to play out and in the club, people that I would play with would often ask who was behind them, as it happened with TIGA one night in Cologne, which eventually led to Sascha's music being released on Turbo Recordings and Multi Culti the following months.
Now I finally got the chance and honour to release a Sascha Funke EP on our own humble label… ACATENANGO. Like every time, it all started with me visiting Berlin, Sascha playing his new material while cruising around on board of his German car, me getting in trance while listening to it, asking for it and playing it right away in my next sets.
Three super cool tracks, all very different from each other but somehow connected with the inimitable Funke touch. Powerful yet elegant, hypnotic yet fun, brutal yet sophisticated.
Sascha Funke… He's a Hippie and he's a Friend."