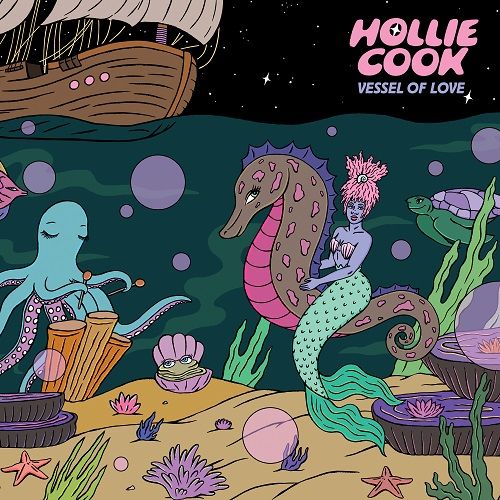 Hollie Cook - Sweet Like Chocolate
Swapping the clubs for the sun-kissed Caribbean beaches, Hollie Cook puts her lovers rock spin on the UK garage classic 'Sweet Like Chocolate' by Shanks & Bigfoot, ahead of her forthcoming UK tour.
'Sweet Like Chocolate' is a playful yet refined reworking of the 90s club favourite, following her successful 'Vessel Of Love' LP release earlier this year. Coming to fruition after the bass guitarist played the track backstage, Hollie spotted an opportunity to step out of her comfort zone and try something new. She explains "I thought that would be a great one to try, and slightly more contemporary than my previous cover attempts!"
Hollie's third LP was described by Pitchfork as, "pristine" and received further critical acclaim in the form of 'Album of The Day' on BBC 6 Music – following several A-listed singles – as well as support from Beats 1, Metro, Noisey, Refinery 29 and The Guardian. The confident return was also a commercial success, taking the top spot on the Billboard Reggae Chart and reaching number three in the UK Independent Album Breakers Chart.
Ever active on the live circuit Hollie recently joined David Rodigan for prestigious London shows at The Royal Albert Hall, Somerset House and the Southbank Centre, sold out the Jazz Café in London and played with Rudimental at Sofar Sounds' Amnesty International fundraiser. Her touring schedule continues this summer following sets at The Biggest Weekend, Latitude and Dour, with dates at Standon Calling, Oya, Boomtown and Festival No 6 – before completing another UK tour throughout October.
With 'Vessel of Love' Hollie has proved her mainstream appeal whilst becoming one of the most prominent female voices in the scene – and with a choccy-block touring schedule for the rest of the year, this will be her sweetest summer yet.