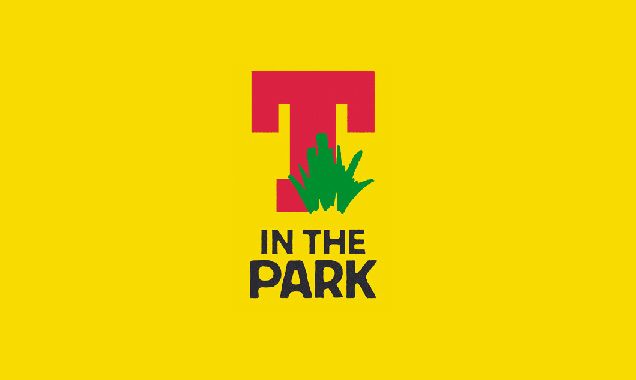 T In The Park confims HUGE dance line-up!
Following the massive T in the Park line-up revealed by festival organisers DF Concerts and founding partner Tennent's Lager last week, organisers are delighted to reveal an impressive mix of international electronic dance acts set to play The Slam Tent at T in the Park 2016. The top line-up taking to the decks at Strathallan Castle over 8th – 10th July is:

Slam, Richie Hawtin, Jeff Mills, Marcel Dettmann, Seth Troxler, Nina Kraviz, Ricardo Villalobos b2b Raresh, Len Faki, Chris Liebing, DVS1, Guy Gerber, Skream, Daniel Avery, Speedy J, B. Traits, Petrichor

It's Jeff Mill's first Slam Tent appearance in 7 years headlining Sunday alongside Seth Troxler. Making their debut appearances are DVS1, Speedy J, Daniel Avery and Raresh – who plays a rare b2b with Ricardo Villalobos who himself last played more than a decade ago.

Techno titans Slam are renowned worldwide for their blistering back to back sets around the globe. They are the hosts of the Slam Tent four-day extravaganza. The pair always deliver one of the highlight sets of the weekend. Their productions on their own imprint Soma Records are a staple in the sets of just about every DJ at the moment from Ben Klock to Adam Beyer. Last year saw them destroy Cocoon in Ibiza with a special live show. They are also regulars at London's Fabric and host their own monthly Pressure night in Glasgow.

Richie Hawtin headlines this year's Slam Tent with a Saturday night final set. He is many things to many people – an extraordinary DJ and live performer, creator of the ENTER Experience in Ibiza, mastermind behind the Minus label, technological innovator, art aficionado and style icon. He created a unique techno sound, which is regarded as synonymous with the cities of Berlin and Detroit.

Jeff Mills first Slam Tent appearance in 7 years headlining Sunday along with Seth Troxler. He is considered the most brilliant DJ and producer of Techno music in the world. He is the most recognised representative figure of Detroit Techno. Championed for his music's relentless pursuit of hard-edged rhythms and his stripped-down, almost industrial DJ sets, Mills is the latest in a long line of Detroit-bred talent to take on an international reputation.

DJ and producer Marcel Dettmann is recognised as being one of the most influential proponents of contemporary techno. Widely associated with electronic iconic institutions, Berlin's Berghain and Hard Wax, Dettmann stays true to his roots by consistently innovating his interpretation of electronic music, and, nevertheless, integrating art deeply into the music scene.

Seth Troxler's career started in Detroit in 2002 at the age of 16 as a frequent DJ at Detroit club The Works and as a clerk at Detroit's famous Melodies and Memories record store. With these experiences Seth gained a preternatural understanding of rave, and dance music history, that now allows him to conjure up mixes and tracks like Botticelli conjured his Venus. He has consecutively got himself voted Number Three, Two and the number One in the Resident Advisor Top 100 DJ Poll, landed much-vaunted residencies at DC10 (Ibiza), Trouw in (Amsterdam) and Output (New York) and opened series of much-lauded pop-up restaurants around East London called 'Smokey Tails'.

How much do you really know about Nina Kraviz? She's a Russian techno DJ, an accomplished producer, one of dance music's breakthrough names of the last five years. True enough, but there's so much more to her story than that. She's one of electronic music's most interesting characters, someone who has stuck to her musical guns since day one, someone who has wide-ranging roots that run deep in the past, yet she's also the embodiment of the future. Her signature sound is a raw blend of house and techno with a very acidic feel. If that feels very now, Kraviz has a lot to do with it.

Ricardo Villalobos: Born in Chile, raised in Germany, world citizen – that pretty much sums up Ricardo's life, geographically speaking. Ricardo's inexhaustible creativity and innovation and his unfailing feel for the crowd make him an outstanding artist in the contemporary world of electronic music.

Raresh is definitely one of the fundamental figures of the up-to-date electronic movement. Born in Bacau, the clubbing scene enchained him at the age of 15, when he started playing in a small club in town, marking his turntable ascension from the age whereupon most of the youngsters are still playing football in the courtyard.

Berlin based DJ, producer and label owner Len Faki is of the most outstanding and in-demand artists in techno's present age. He is an internationally requested DJ, whose productions and remixes are played by techno's most prominent names. Being a resident at Berlin's prime techno club Berghain since it's opening in 2004 keeps him open-minded as both DJ and producer.

Chris Liebing is one of the artists in the steadily and rapidly growing world of electronic music who has faithfully dedicated the past 25 years of his life to the performance, production, distribution and broadcasting of Techno on a global level. He has run a club and several successful club nights, has held residencies in many of the most prestigious venues worldwide, produced his own music and the music of other artists, founded record labels, hosted radio shows, won awards for different branches of his professional efforts and has been an unshakable pillar and devoted ambassador of innovative Techno.

Zak aka DVS1, continues to move floors with a combination of deep musical knowledge, unparalleled enthusiasm, and a vinyl collection of more than 30,000 records. Zak's deep roots and his bold uncompromising nature have won him great respect as a passionate and outspoken defender and promoter quality music.

Ollie 'Skream' Jones is on a major roll. The 29 year old Croydon DJ, producer and original dubstepper has seen his career explode even further since taking inspiration from his friend and associate Jackmaster amongst others leading him to veer away from the genre he helped to create to play more House & Techno & even some Disco. He has become a global star and a firm favourite in Scotland.

Guy Gerber has always favoured the road less traveled. The Israeli DJ thrives on confounding expectations. What other underground DJ could collaborate with one of hip-hops biggest moguls, Puff Daddy, or start a left-field night at one of Ibiza's most commercial clubs, Pacha? What other producer blends the worlds of melancholy and euphoria so effortlessly, or turns in a breakup album as an official.

Since the early nineties, Speedy J has spearheaded labels like Plus 8, Novamute and Warp. After the albums G Spot (1993) and Ginger (1995), as techno developed into a dominating force on many dance floors worldwide, Jochem Paap chose to pursue other exciting avenues. On Public Energy No. 1 (1997) and A Shocking Hobby (2000) the sound wizard exchanged flowing, harmonious techno for a much more complex formula filled with colliding samples, crackling rhythms and tremendously thrilling turns. As a DJ, Speedy J is still as busy as ever, touching down in the most important venues and festivals worldwide every weekend. At the same time Electric Deluxe Presents has swelled into a globetrotting brand with showcases scheduled for various major electronic festivals on the horizon.

If the main motivation whilst making Drone Logic was to take the listener on a hi-fidelity trip for the duration of his debut album, then Daniel Avery emphatically succeeded. From Water Jump's hypnotic pulse and punch through to the crystalline click of closer Knowing We'll Be Here via the title track's elemental acid swirl and New Energy's take on Neon Lights relocated to a post-midnight cab ride through London, Avery's debut pushed and pulled at the senses and blurred the boundaries between dance floor and home listening experience.

B. Traits is a skilled producer, DJ And radio presenter, bridging underground music from techno to jungle to house. You should certainly expect the unexpected where B.Traits is concerned – but if there's something you can predict, it's that whatever comes next will be unique, and it will be big.

The man behind the Petrichor project Simon Stokes, has been gradually working his way up the ranks in his home city's scene and firmly established himself within the Soma hierarchy. His analogue focused, dream like sound straddles the boundaries between electronica, house and techno. He recently released his debut album Mångata to critical acclaim, an intricate, multifaceted album that draws on many spheres of influence, designed as a singular listening piece.

**Fans are also being offered a special T Lady prize in celebration of the leap year. Those who vow to #WillYouMarryT and buy a Thursday Weekend Camping, Weekend Camping or Weekend ticket on Friday 4th March (before midnight) and post a T in the Park picture on Twitter or Instagram with the hashtag #WillYouMarryT will automatically be entered into a draw where over 100 winners will receive fantastic honeymoon prizes.
The number one prize includes a helicopter and limo ride for two lucky fans as well as Refresh bands and VIP area access for the full weekend. The festival also have 100 Q JUMP tickets to give away allowing fans to walk in like a VIP. A Q jump ticket will allow fans to LEAP to the front of the campsite or arena queue. Those camping will be able to pitch their tent, crack open a can of Tennent's Lager and kick back and enjoy the entertainment.**

These acts will join the likes of headliners The Stone Roses, Calvin Harris and Red Hot Chili Peppers who will play alongside over 50 already announced acts including Alesso, Oliver Heldens and Hannah Wants all joining the party on Friday 8th July at Strathallan Castle. Tickets are on sale now from www.tinthepark.com.

Announced so far for T in the Park 2016 are:

FRIDAY 8TH JULY: The Stone Roses, Disclosure, Courteeners, Alesso, Jamie xx, James Morrison, Frightened Rabbit, Oliver Heldens, Rodrigo y Gabriela, Hannah Wants, Bear's Den, Fun Lovin' Criminals, Krept & Konan, The Coral, The Temperance Movement, Oh Wonder
SLAM Friday: Len Faki, Ricardo Villalobos b2b Raresh, DVS1, Petrichor (live)

SATURDAY 9TH JULY: Calvin Harris, Bastille, The 1975, The Last Shadow Puppets, Catfish and the Bottlemen, Jess Glynne, Kaiser Chiefs, Travis, Tinie Tempah, Tom Odell, Jack Garratt, Stiff Little Fingers, Shed Seven, Disciples, Rat Boy, Maxi Jazz & The E-Type Boys
SLAM Saturday: Richie Hawtin, Slam, Nina Kraviz, Guy Gerber, Skream, Daniel Avery, B-Traits

SUNDAY 10TH JULY: Red Hot Chili Peppers, LCD Soundsystem, Chase & Status, Faithless, Major Lazer, James Bay, Jake Bugg, Frank Turner & the Sleeping Souls, Craig David's TS5, Slaves, Maximo Park, John Grant, Nathaniel Rateliff & The Night Sweats, FIDLAR, Blossoms
SLAM Sunday: Jeff Mills, Seth Troxler, Chris Liebing, Marcel Dettmann, Speedy J

Tickets for T in the Park 2016 are on sale now from www.tinthepark.com and remain at the same price for a fourth year running. T in the Park's new home Strathallan Castle is centrally located in the heart of the beautiful Perthshire countryside, approximately one hour away from both Edinburgh and Glasgow. Lying on an estate sprawling a massive 1000 acres, surrounded by beautiful woodland, the site has expanded for 2016 with the Main Arena now a quarter bigger in size and the campsite increasing by a larger amount.

Fans can secure their place in the Strathallan Castle crowd with T in the Park 2016 now on sale from www.tinthepark.com, www.ticketmaster.co.uk or 08444 999 990.

Pink Moon Camping is new to T in the Park 2016 and provides a unique camping experience, offering hassle free pre-pitched tents and a range of home comforts in an exclusive campsite – for more information and ticket prices, go to: www.tinthepark.com/tickets.

Boutique camping options in The Residence will also be available for those looking for luxury living at T in the Park – check out www.tinthepark.com/theresidence.

Wristbands for Refresh – the pamper parlour which offers access to salon standard hair washing facilities, hair straighteners, hair dryers, and premium showers and toilets – will also be available from www.tinthepark.com/refresh.

Further line-up details will be revealed in the coming months, and fans can keep up to date on the latest T in the Park news via www.tinthepark.com, www.facebook.com/tinthepark and by following on Twitter @Tinthepark, and on Instagram @tinthepark.