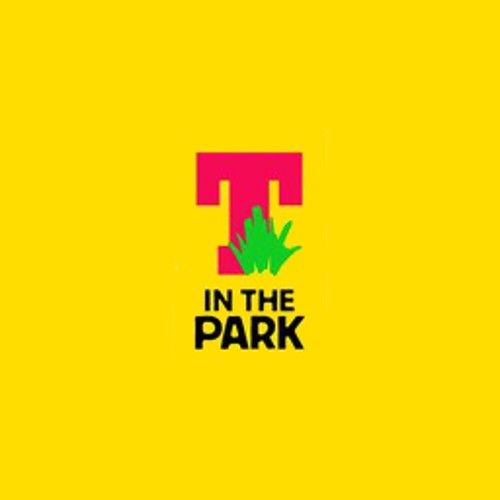 T IN THE PARK RECEIVES GREENER FESTIVAL AWARD FOR THE 7th YEAR
Festival organisers DF Concerts and founding partner Tennent's Lager are delighted to announce that T in the Park has been hailed as one of the greenest festivals in the world for the seventh year running by environmental campaign and advice group A Greener Festival.

T in the Park is the largest festival in the UK – and the only major UK festival – to win a prestigious A Greener Festival Award this year. T in the Park has been honoured in recognition of DF Concerts' continued commitment to minimising the environmental impact of the festival and its efforts in promoting environmentally friendly behavioural change within the T in the Park audience. The festival also achieved a commended status.

The prestigious awards are presented to festivals with meaningful and effective environmental policies and practices in place to deal with traffic and transport, greenhouse gas emissions, waste and recycling, water conservation, noise pollution, ethical policies and environmental protection. Each event is inspected by one or more independent environmental assessors.

The efforts of T in the Park organisers to make the festival more environmentally friendly include various fan-focused initiatives such as the hugely popular Citizen T – an audience manifesto which encourages binning litter, recycling and tent re-use. Fans are encouraged to take their cups to special cup recycling points situated around the festival site and receive a 10p deposit in return, and festival-goers are also encouraged to use public transport to travel to the festival to help reduce the event's carbon emissions.
Geoff Ellis, Festival Director, said: "We are exceptionally proud that T in the Park's environmental policies continue to be recognised as some of the best in the world. We are committed to minimising the environmental impact of T in the Park and are delighted to receive A Greener Festival Award for the seventh consecutive year, as well as achieving commended status. T in the Park fans have once again played a huge part in this achievement, and we're very grateful to them for embracing initiatives like Citizen T, and for their continued support and efforts in recycling and tent re-use."

Earlier this month, T in the Park announced that its significant economic impact to Scotland rose to almost £15.4 million in 2014. Locally, the event continued to generate more than £2.7 million for Perth & Kinross.

For the latest T in the Park news, fans should keep an eye on www.facebook.com/tinthepark and on follow Twitter at @Tinthepark.