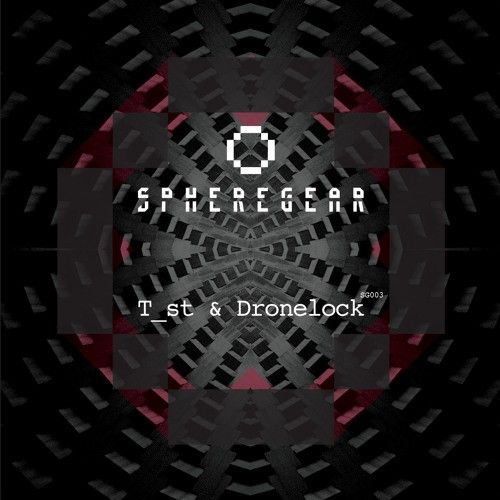 T_ST & DRONELOCK - T_ST & DRONELOCK – THE ETERNAL NOW
Following Dronelock's recent album collaboration with Ontal on sister label Shadow Story, the Bradford based duo of Martin Cartledge and Alexander Church now team up with Armenian duo T_st to produce a more melodic take on experimental techno with 'The Eternal Now'.
With support from the likes of Surgeon, Lakker, Inigo Kennedy, Pearson Sound, Adam Beyer, Marcel Dettmann and many more, Dronelock, as one might expect, have found that techno in its broadest term, is the perfect sanctuary for their production ideas to manifest.
This time the Bradford duo team up with two Armenian born and raised friends – Davit and Garik – aka T_st. Initially meeting in 2007, T_st realised that they share the same passion for music and subsequently joined forces. During the years they just created and learnt in a loop, developing their own sound and musical visions in a small studio isolated from the city for months and years. For them it was a period of a self-recognition, which they consider an ongoing and never ending process. A process that has seen them play every venue in their home city of Yerevan whilst stockpiling an arsenal of hundreds of unreleased tracks, most likely never to see the light of day in their quest of constant evolution.
'The Eternal Now' awakens with the aptly entitled 'Aqua Prelude', exuding ethereal soundscapes meeting sustained clusters of liquid tones before 'No Sleep, No Dreams' gradually unfolds into a muscular, staccato rhythm before the dub techno influences of 'Metamorphosis' take us back into the slippery blackness.
The album's eponymous track delivers a steel edge back to the industrial pulse before the off-beat snares of 'Virtues of Venom' give added bite to proceedings. The metallic heartbeat thumps once more in the chest of 'RT1 Montibus' whilst 'Further Than You Thought' is perhaps the album's closest concession to the dancefloor groove.
The ambient soundscapes of 'Inbetween The Mirrors' give the listener space to stretch out before the microscopic fluctuations of 'Navzike' sharpen their focus on the minutiae of every pop, fizz and crackle in the ether. 'RT2 Anemoi' takes us back to a cavernous boom, this time inflected with light and melody before 'Syringa x Persica' (feat. Lilith) adds a somewhat Moroccan industrial edge before closing out with the heady dub stepping strut of 'RT3 Aqua'.
01. Aqua Prelude
02. No Sleep, No Dreams
03. Metamorphosis
04. The Eternal Now
05. Virtues of Venom
06. Montibus Prelude
07. RT1 Montibus
08. Further Than You Thought
09. Inbetween The Mirrors
10. Navzike
11. RT2 Anemoi
12. Syringa x Persica (feat. Lilith)
13. RT3 Aqua