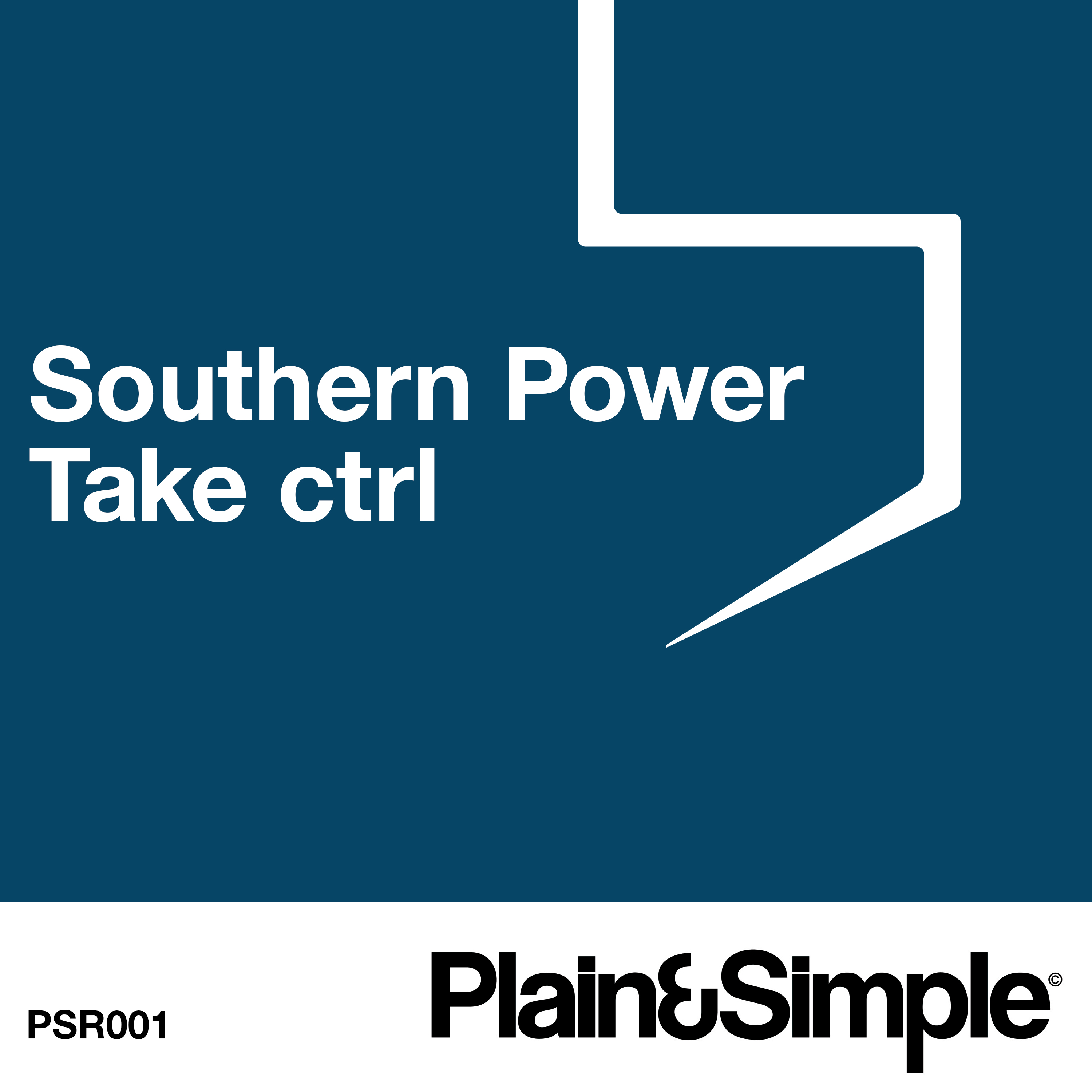 Southern Power - Take Ctrl
Plain&Simple Records takes flight for the first time this month with a Christmas launch featuring Southern Power and a tight remix package from Bélier, Carlos Pirez and The Lock – who all combine their collective creative and technical dexterities for a well-rounded package that's arrived just in time for the holiday season.
The presentation is all about deep attitude for those dark basement and warehouse moments. Blending the devilish bass notes with subtly euphoric synth lashes – 'Take Ctrl' creates an original atmosphere that will work on the dance-floor in a variety of settings. Crispy vintage Roland hi-hats layer the upper frequency space with bright rhythmic details, working a pattern that breathes life into the track and keeping the bottom end free for the rolling bass knocks and thudding kicks. Sporadic high impact moments from the eerie lead synths that take centre stage in the livelier sections of the track before pumping back to the familiar base of the production. Tidy production, well-crafted EQ work and a finishing sheen makes this single a worthwhile addition to the library of any selective House aficionado.
Just in time for Christmas – this launch from the newly conceived label is a statement of intent for 2016 and if the brains behind the imprint are planning on keeping to this level of high-impact production work – we'll be expecting to see them breaking through into the highly-contested charts in their domain.
'Take Ctrl' is out now exclusively available on Traxsource
http://www.traxsource.com/title/547459/take-ctrl
Southern Power Online
https://www.facebook.com/southernpowermusic
Plain&Simple Records Online
https://www.facebook.com/PlainAndSimpleRecords
http://www.plainandsimple.tv/label
https://soundcloud.com/plain-simple-records