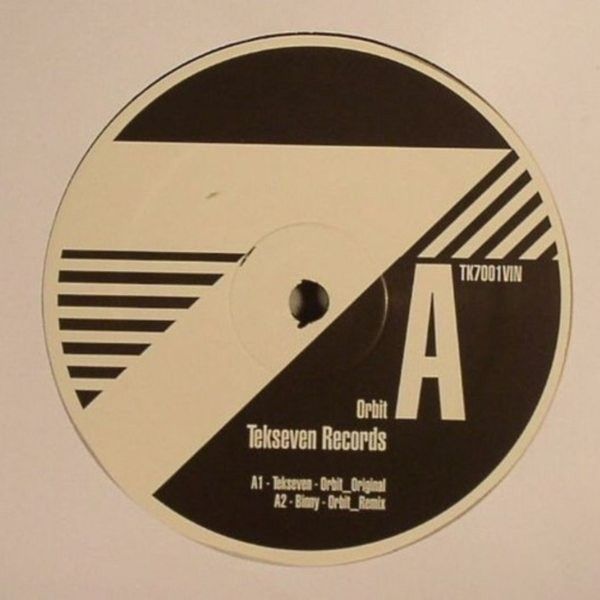 Tekseven – Orbit
Hailing from Belfast, Northern Ireland, Tekseven is coming soon with a new fine imprint on his own Tekseven Records, called 'Orbit'.
The eponymous opening track 'Orbit' is a trip into an off beat world of heavily laden beats, basslines, synths and sci-fi, evolving into vocal lines seemingly sampled with precision from an old 50s television set somehow reminiscent of Robert Hood.
The remix of 'Orbit', from UK's new rising techno talent Binny, continues along the sci-fi theme with a beautifully crafted ambient intro which turns into a thumping good retro feeling techno track.
On the B-Side 'Atlas' introduces us to some straight up no holds barred high quality light and shade techno that will loosen every dance floor's rivets.
Last but not least is an excellent remix of 'Atlas' by the labels good friend Mattias Fridell, verging more on the dub side of things with the deepest spacious bass that is a hallmark of his fine techno creations. All in all, a great first vinyl release from a brand new vinyl label.
Expect great things in the future.