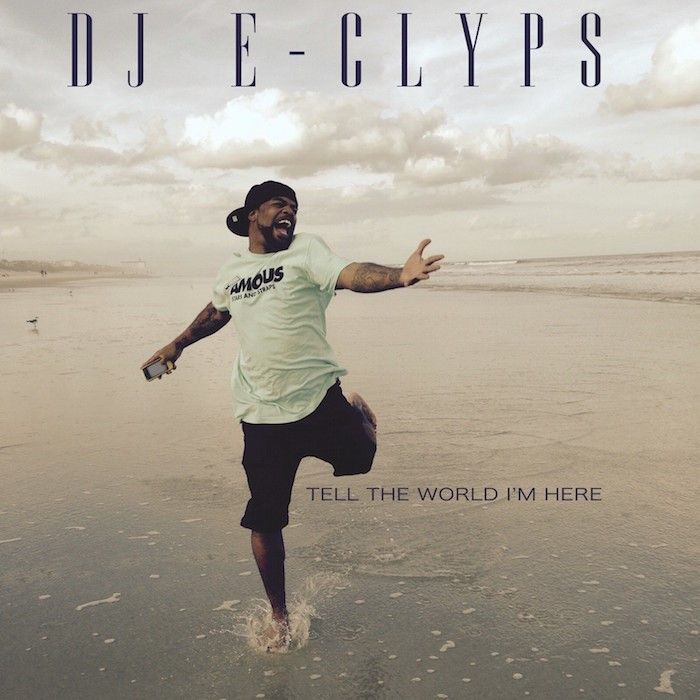 DJ E-Clyps - Tell The World I'm Here
After years of perfecting his production skills as a resident producer and beat maker for one of the biggest hip-hop labels on the planet, and traveling the States as the tour DJ for hip-hop artist Gucci Mane, DJ E-Clyps followed his passion and stepped into the world of dance music. In four short years, DJ E-Clyps has impacted the underground House world with a meteor shower of banging beats and a hip-hop influenced swagger all his own.
His tracks instantly caught the ears of House Music's official 'godfather', Todd Terry, and DJ E-Clyps hit the ground running by releasing 70 tracks on his InHouse label—three of which became the Top 10 best sellers, and the second highest selling artist, only bested by Todd himself.
His work ethic and incredible versatility has seen him grace the biggest labels in the world—Toolroom, Dope Wax, Simma Black, Clubstar, Nervous, Guesthouse—and support for his music has ranged from underground heroes like Steve Lawler, Seth Troxler, Amine Edge & Dance, Till Von Sein and Gramophonedzie, to mainstream powerhouses like Skrillex, Duck Sauce, Chromeo, DJ Chuckie and Kenny Dope.
Featuring brand new exclusives and containing 23 tracks, this monster album is a journey within itself and highlights DJ E-Clyps' prolific discography spanning multiple genres and sending a resounding message to the masses: "Tell The World I'm Here."
TRACKLISTING:
1 – Intro
2 – Work (For The Love) feat. Bridget Barkan
3 – Make Me Melt feat. Bit-O-Honey
4 – I Need Your Love
5 – That Brooklyn Ish
6 – Famous
7 – Pay Me
8 – Check Dis House feat. Todd Terry & Jungle Brotthers
9 – Party's Still Not over
10 – Backstage Pass feat. Greg Nice, Maurice Tamraz
11 – Drums & Sh*t
12 – Deeper Than Love
13 – Tomorrow
14 – Eyes Wide Shut
15 – Principle Pleasures
16 – There Is No PLUR
17 – Bad Guy
18 – Remember House
19 – Doom
20 – Thoughts Of Charlotte
21 – Flute Song (A Tribute To Frankie Knuckles)
22 – Pleasure
23 – Housemuzik