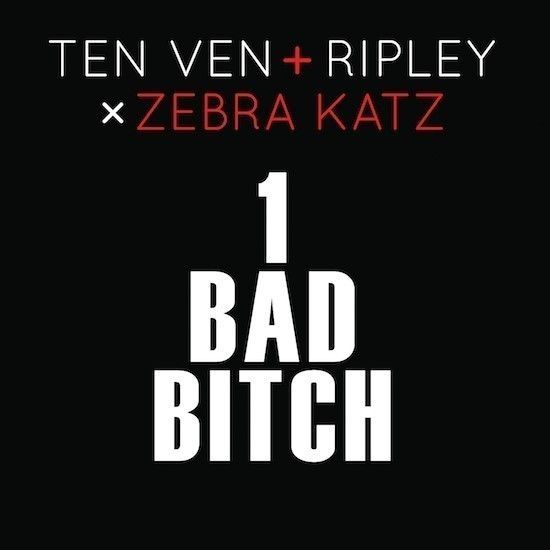 Ten Ven & Ripley x Zebra Katz – 1 Bad Bitch
Producers Ten Ven & Ripley have joined forces with wave-making rapper Zebra Katz to create the G-house production '1 Bad Bitch' due out in the UK on the 19th October and out now in the rest of the world.
The tracks unique intro begins with layered breathes and vocal samples that immediately have you hooked. The rolling bass and melodic synth kicks in delivering instant energy and bounce, and Zebra Katz' baritone vocals inject the record with his filthy signature groove.
In the three years Zebra Katz has been on the scene he's provoked reactions from music critics, rap fans and fashion enthusiasts alike. Originally from a multimedia and performance background, Zebra Katz can paint bleak stories of sex and tragedy and understands how to expertly deliver the sombre vocals over over a catchy beat. His distinctive style has taken him to the stage alongside Diplo, Lana Del Rey, Die Antwoord, and Azealia Banks.
With his deep vocals landing somewhere between Busta Rhymes and Maxi Jazz, Zebra Katz hypnotic, sexually ambiguous 'Ima Read' caught the ears of Californian Fashion designer Rick Owens and became a catwalk anthem.
Alongside Zebra Katz is Ten Ven & Ripley who both deliver their house stylings to the collaboration. Ten Ven gained recognition and support after a series of stellar remixes including Lana Del Rey, Lykke Li and KlangKarussell. The production is both Ten Ven and Ripley aka East London DJ Sophie Lloyd's debut release. Working together for the first time on '1 Bad Bitch' the three artists create a punchy, memorable track.