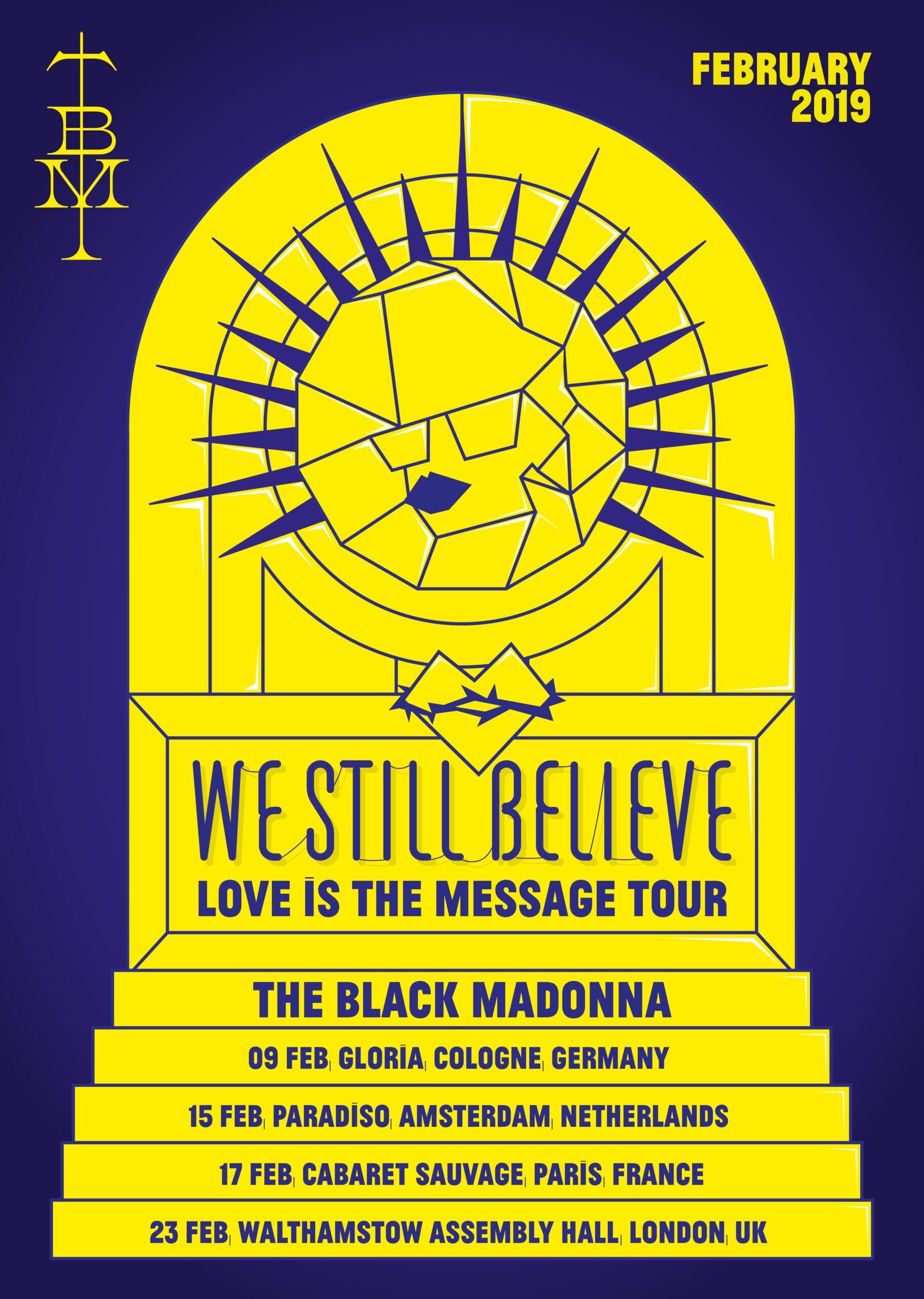 The Black Madonna Announces 'love Is The Message' Tour
Fresh from a sold out run of her signature We Still Believe parties across North America, The Black Madonna today announces a series of European We Still Believe events for February 2019. The 'Love Is The Message' tour will take in Cologne, Amsterdam, Paris and London, culminating in an all day (3pm – 2am) party at London's Walthamstow Assembly Hall on Saturday 23rd February.
Talking about the 'Love Is The Message' tour, Marea Stamper aka The Black Madonna says:
"At previous shows we've had various messages printed out on wristbands for people to wear, messages that might spur inspiration or invoke certain feelings within the crowd. One of these was 'Love Is The Message', which is a simply perfect disco track by MFSB and exudes an ethos that I think is so important now. In really troubling times, one of the most vital things that dance music can do is impart a sense of love, family & kinship and I want to focus on bringing that energy wherever we go."
Tickets for all shows go on sale on Tuesday 6th November at 2pm here. An exclusive pre-sale will be available for fans who sign up here.
WE STILL BELIEVE
'LOVE IS THE MESSAGE' TOUR
9th February 2019 Gloria, Cologne
15th February 2019 Paradiso, Amsterdam
17th February 2019 Cabaret Sauvage, Paris
23rd February 2019 Walthamstow Assembly Hall, London