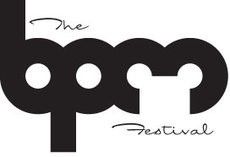 The BPM Festival 2015 Announces Full Day & Night Event Schedule
The BPM Festival announces the complete day and night events schedule for its 2015 edition in Playa del Carmen, Mexico. Now in its eighth year, The BPM Festival 2015 features its most impressive line-up of underground dance music artists and record labels to date, with over 350 artists and 80 parties spanning ten days from January 9-18, 2015.

For set times, festival map and late-breaking news — download our official The BPM Festival mobile app, now available for iPhone and Android. Get the app now to receive special guest announcements during the festival, and the following features:
• My Schedule: With this handy app, you can view the entire schedule for this year's event, as well as create your own personalized schedule of your favorite acts and performers.
• The Festival Map features all points of interest and venue locations.
• The Eat + Drink section contains restaurants, stores, hotels, medical, and the BPM store. Be sure to check out the great vendors, retailers, and other awesome points of interest that will be set up around the festival and score BPM discounts.
• In News and Socialize, be up-to-date on all things related to BPM — latest news posts including special guest announcements, social posts from BPM and all their fans, as well as the official BPM Instagram feed! Win tickets to showcases all week!
• With the BPM Camera, take a picture of your favorite act or experience, chose from fun photo filters, and share it with all your friends and to Instagram straight from the app!
• The Radio section features the official BPM Soundcloud radio channel with BPM radio podcasts.
• The homepage of the app features the official current weather forecast and 10-day weather forecast for Playa Del Carmen, Mexico and a Buy Tickets button where users can buy tickets to The BPM Festival.
Sonic Lab Audio is returning to The BPM Festival with two tractor trailers full of sound equipment heading south from the U.S. to sound engineer all the events, including a permanent installation at the newly, renovated Blue Parrot featuring a full D&B sound system. The team led by industry veteran George Stavro, is a globally recognized, professional audio company that specializes in large scale audio production, system design, installation, and design consulting. For more info, please go to soniclabaudio.com.

Select single events tickets are available at www.TheBPMFestival.com.

Once online sales close, you can still get BPM Festival passes & tickets at the BPM Box Office. The BPM Box Office operates daily for day time will call / ticket sales from 12pm-6pm January 2-9, 2015 located at The BPM Festival Store, Calle 28 and The Beach / 10am-9pm, January 9-18 located in Mamitas Parking, Call 28 & The Beach. Night time will call is open daily from 10pm-5am at Calle 12th and The Beach.