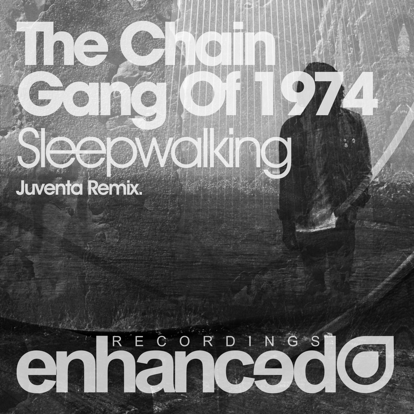 THE CHAIN GANG OF 1974 – SLEEPWALKING (JUVENTA REMIX)
Dutch DJ and burgeoning talent – Juventa – releases his mammoth remix of LA artist The Chain Gang Of 1974's track 'Sleepwalking'. Out now on Enhanced Music, it's a reimagining of the now underground classic track that has become entwined in the story of Grand Theft Auto V – one of the most successful video games EVER! This release is exclusively from Beatport for two weeks before all other good download stores, head over now to pick up your copy.
Following from the increasingly acclaimed 'Move Into Light' and remix duty on US duo Tritonal's smash 'Now Or Never', Juventa jacks up the tempo from the original and adds a new dimension by taking it to the dance floor and giving fans something they can really move to. Harnessing the vocals and guitar of the initial track, he has transformed the hypnotic hook into something ardent and infectious that sits perfectly on top of the colossal beat. Check out the great lyric video below put produced by the team at Enhanced, which further conveys the transformation in the remix, setting the brooding lyrics against the lighter slant of Juventa's melody.
Having been the theme tune to the official GTA V trailer as well as featuring on the game's soundtrack, the original has been gaining fans, support and millions of online plays ever since. With over 100 million people GTA V players and countless more that have watched and been captivated by the TV ads, the energy and ecstasy that this 19 year-old DJ/producer has added – while still doing justice to the original – should have dance music lovers and gamers in a frenzy the world over.
http://juventaonline.com
http://www.facebook.com/djjuventa
http://soundcloud.com/juventa
http://twitter.com/juventamusic
http://youtube.com/juventamusic
http://www.enhancedmusic.com/