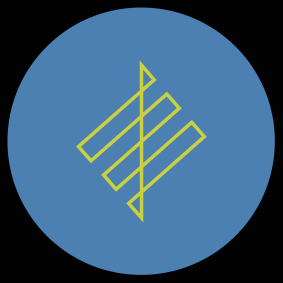 Stuart King - The Dead March EP
Paul Loraine's Rhythm Cult gears up for a busy year of releases from Dinky, Sascha Dive, Reboot, Underground Sound of Lisbon, Hit & Miss and more starting with a cracking three tracker from Stuart King.
King has been involved in dance music since the nineties, in that time his sound has always evolved and has included plenty of chart toppers with support from legends like Sasha & Digweed. A resident at Privilege (Ibiza), Warung Beach Club in Brazil and remixer of stars like Dirty Vegas, he has his own taste-making radio show on Frisky and here takes us deep into his own house universe.
Opener 'The Dead March' is a brilliantly broody tech cut that really pulls you into its dark atmospheres. The slick drums set the tone while a melancholic lead synth and tender, icy female vocal is the icing on the cake.
The cinematic 'Make It Happen' flips the script with chunkier house grooves and a molten acid line. It gives a clear nod to Chicago but rolls deep into the future with some tension-building breakdowns that will get the club ready to explode.
Lastly, a Dead Dub of 'The Dead March' pares things back to warm grooves and chords with a whisper-like melody line that really casts a spell.
These are three club-ready, emotive tracks that are sure to find favour on the world's dance floors in the months to come.
Tracklist:
1. The Dead March
2. Make It Happen
3. The Dead March (Dead Dub)