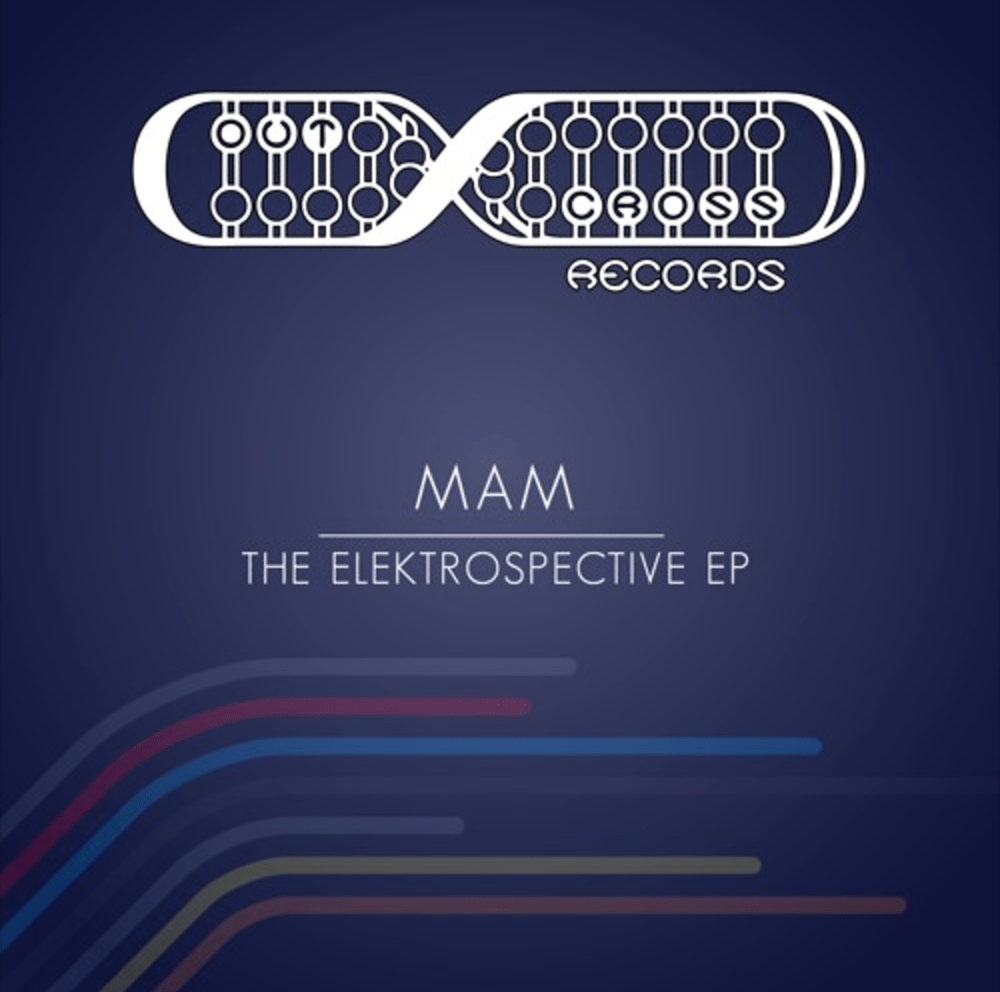 MAM - The Elektrospective EP
Having last year celebrated ten years of collaborative success, and following on from their full-length albums, 'Garden of Eternal Summers', 'Love Lights Music And More' and 'More Music, Lights And Love', Leeds-based duo MAM – aka Miguel Campbell and Matt Hughes – are back to present an exciting new EP, 'The Elektrospective'.

Out on July 21st via Outcross Records and comprised of 6 tracks, it's a project that leads with the summer in mind – full of sun-kissed, sultry grooves, comprised through their recognised formula of guitars and synthesisers.

Leading with purposeful, psychedelic synths and a hypnotic groove is opener 'Dance', with the EP's leading track 'Elektrospective' ramps things up to tell a funk-fuelled, grittier tale of it's own with the dancefloor firmly in mind. 'Solar Expression' introduces warming synths and a simplistic guitar riff suited for the sunshine, whilst 'Midnight Trader' increases the feelgood factor and tempo with a retro guitar riff set against summery keyboard chords. 'Inner Shade' continues to showcase the summery theme, with soft, emotive keys complimenting a slinky bass guitar riff that works as the perfect soundtrack to any warm summers night.

The final 'Free' brings Elektrospective to a close in suitable fashion, with a relaxed, downtempo synth arrangement and a hazy, guitar that compliments the echoey female vocal effortlessly, rounding off the EP in sophisticated style.

Track list:
MAM – Dance
MAM – Elektrospective
MAM – Solar Expression
MAM – Midnght Trader
MAM – Inner Shade
MAM – Free
About MAM
MAM – the combined forces of Miguel Campbell and Matt Hughes – have been releasing records since 2007 via label boss Miguel's imprint Outcross Records as well as Wolf & Lamb, Hot Creations & Future Classic. From the early days of 'After Midnight' through to recent releases including 'More Music, Lights & Love' to 'Garden of Eternal Summers, the pair have evolved over the years, defining their signature French Touch sound.