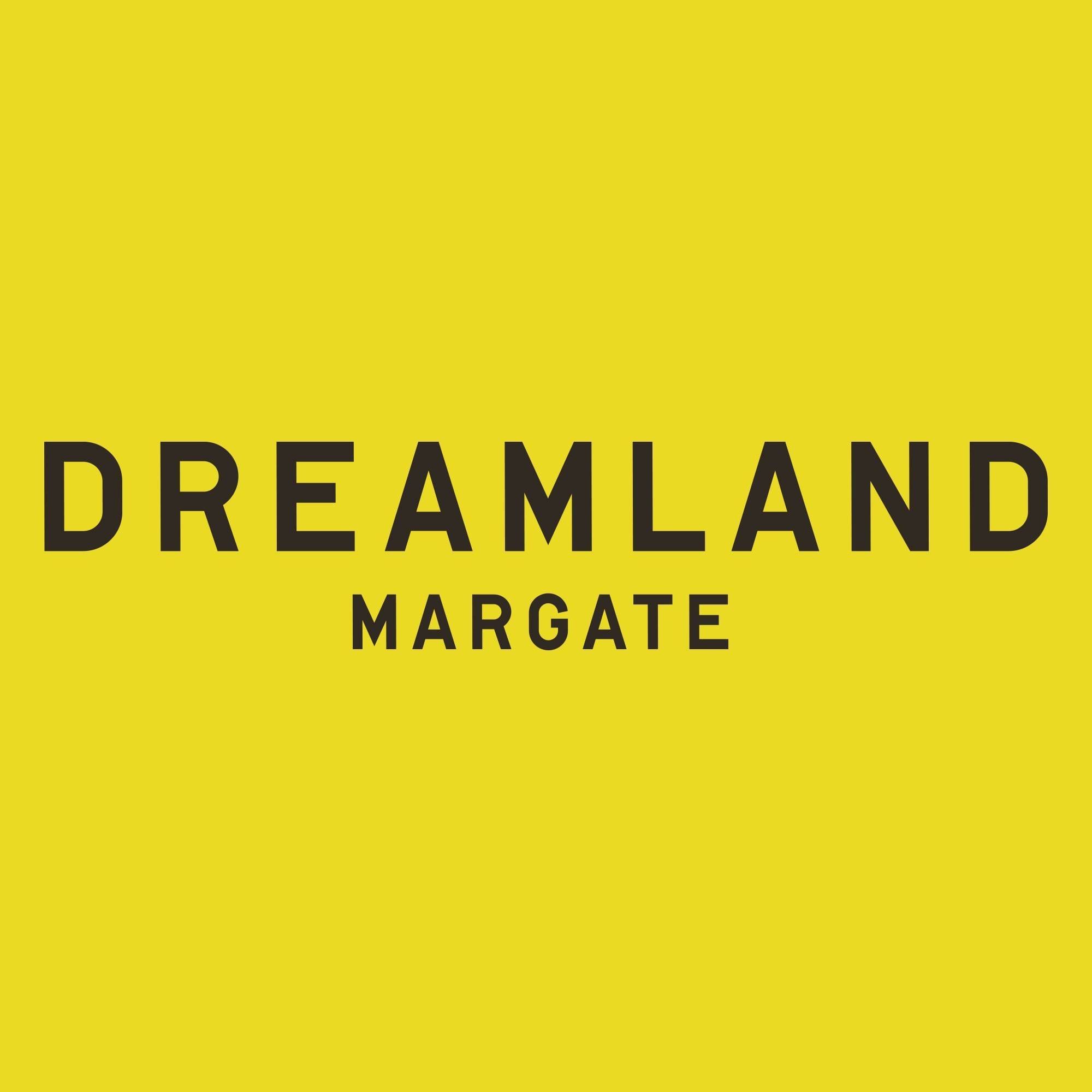 The February Line Up – Music at Dreamland
Chase the January blues away with a month of foot stomping, heart-pinging, hip-shaking tunes at Dreamland Margate.
Dreamland is kick starting its 2019 programme of music with a jam-packed February featuring cult folk legend classics, disco drama, renowned DJs and up and coming talent.
The outdoor amusement park will reopen in full in April, but numerous music and family events are scheduled in the indoor venues Hall By The Sea (capacity 1,000) and The Ballroom (capacity 400) throughout the winter.
Take a look at what's on in February and join us down by the sea in Margate. For full events listings, visit www.dreamland.co.uk/events
What's On This February
Beans on Toast
Fri 1st Feb, The Ballroom
Cult folk Legend Beans on Toast kicks off our month of music – and our Independent Venue Week celebrations – with an intimate gig of hits from his new album 'A Bird in The Hand'. If you're a fan of Frank Turner or Scroobius Pip, you'll want to stroll along to this one. Support from Jess Morgan. Tickets from £15 + booking fee.
Leftfield DJ set
Sat 2nd Feb, Hall By The Sea
Legends of the British electronic scene, Leftfield have been on the cutting edge of dance music since the 1990s. Founder member Neil Barnes will shake the Hall by the Sea with his DJ set, promising an eclectic mix of old and new house/techno that will leave you panting for more. Support from DJ and producer A Guy Called Gerald, tickets from £15 + booking fee.
Brutus Gold's Love Train
Fri 8th Feb, Hall by The Sea
Throw your expectations out of the window – this is a disco like no other. The man who made Tina Turner dance all night, and who Hollywood star Owen Wilson called 'totally awesome', is rolling into Margate. Not only will you dance the night away to the greatest soul, funk, Motown and disco hits of the 1970s, but you'll also be treated to an incredible show with stunning sets and stellar performers. Here's a little taster… Tickets from £15 + booking fee.
Southbeats Presents Hannah Wants
Sat 9th Feb, Hall By The Sea
Southbeats are back at Dreamland, and have brought electronic angel Hannah Wants along for the ride. A world-renowned DJ with a bag of awards to her name, Hannah's UK 2019 tour has nearly sold out already – but you lucky people can catch her tearing up the Hall By The Sea this Feb. Tickets from £20 + booking fee
The Magic Gang + Phil Taggart at SLACKER
Fri 22nd Feb, The Ballroom
We're guessing those of you who are 'really in the know' need no introduction to SLACKER – the brain-child of Radio 1's Phil Taggart, the now legendary music nights mix live performances from some of the UK's biggest rising stars with dancefloor fillers from Phil himself. And it's also a pretty slick podcast! Headlining the Margate show will be low-fi indie pop quartet The Magic Gang, with support from TOUTS. Catch them all in the beautiful Ballroom while you can! Tickets from £15 plus booking fee.
More in 2019…
This summer, expect appearances from Happy Mondays, Craig Charles, Dub Pistols, and the returns of Dreamland's much loved Sunset Sessions on our outdoor scenic stage – with even more acts and events due to be announced in the coming weeks.
To stay ahead of the game, sign up to the Dreamland email updates via our website or consider becoming a Dreamland member for exclusive deals and pre-sales, as well as plenty of other park perks throughout the year.
Visit www.dreamland.co.uk for more information.