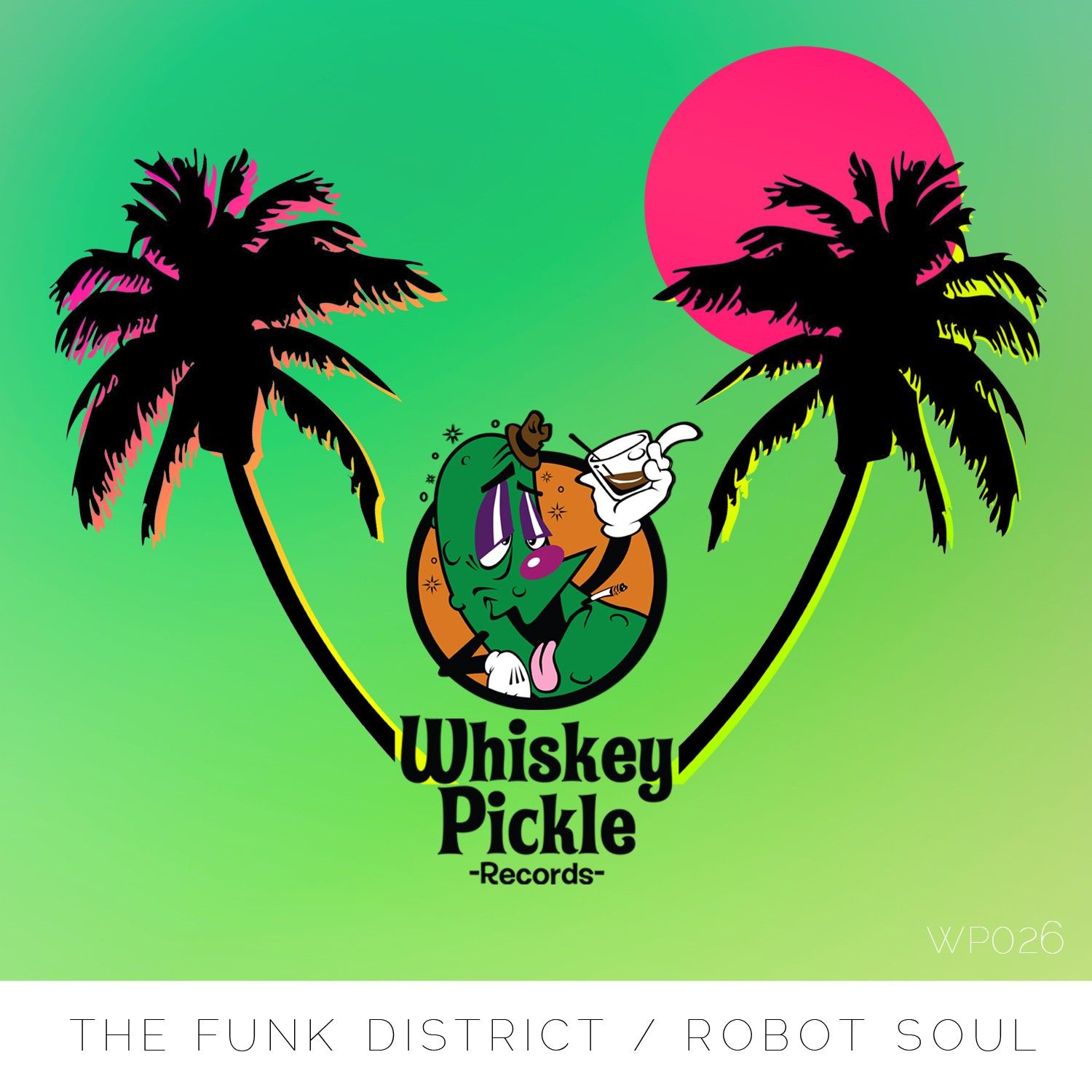 The Funk District - The Funk District – Robot Soul
Just in time for pool party season comes the latest endeavor from Cancun-based producer The Funk District. Riding a cool, summery breeze straight out of the Yucatan is "Robot Soul", a super-groovy affair that features remixes from Richard Seaborne (Midnight Riot!) and Hotbox plus a B-side offering in the form of "Right To Humanity". With previous releases by The Funk District on trusted imprints like Editorial Records, Paper Disco, and Deep Sense, Whiskey Pickle are proud to welcome this budding talent to the fold.
Kicking things off, The Funk District gets things nice and warm with his original take on "Robot Soul", relying on smooth organ pads, delayed guitar riffs, and a silky bass line. Richard Seaborne's remix amps up the tempo and adds some funky flute riffs and a mean Moog bass while Hotbox's dub remix is stripped down and hypnotic. Closing up the shop is the equally funky "Right To Humanity", a perfect pairing to the lead cut with its fluid guitar riffs, vocoder vox, and cheeky vinyl cracklings.