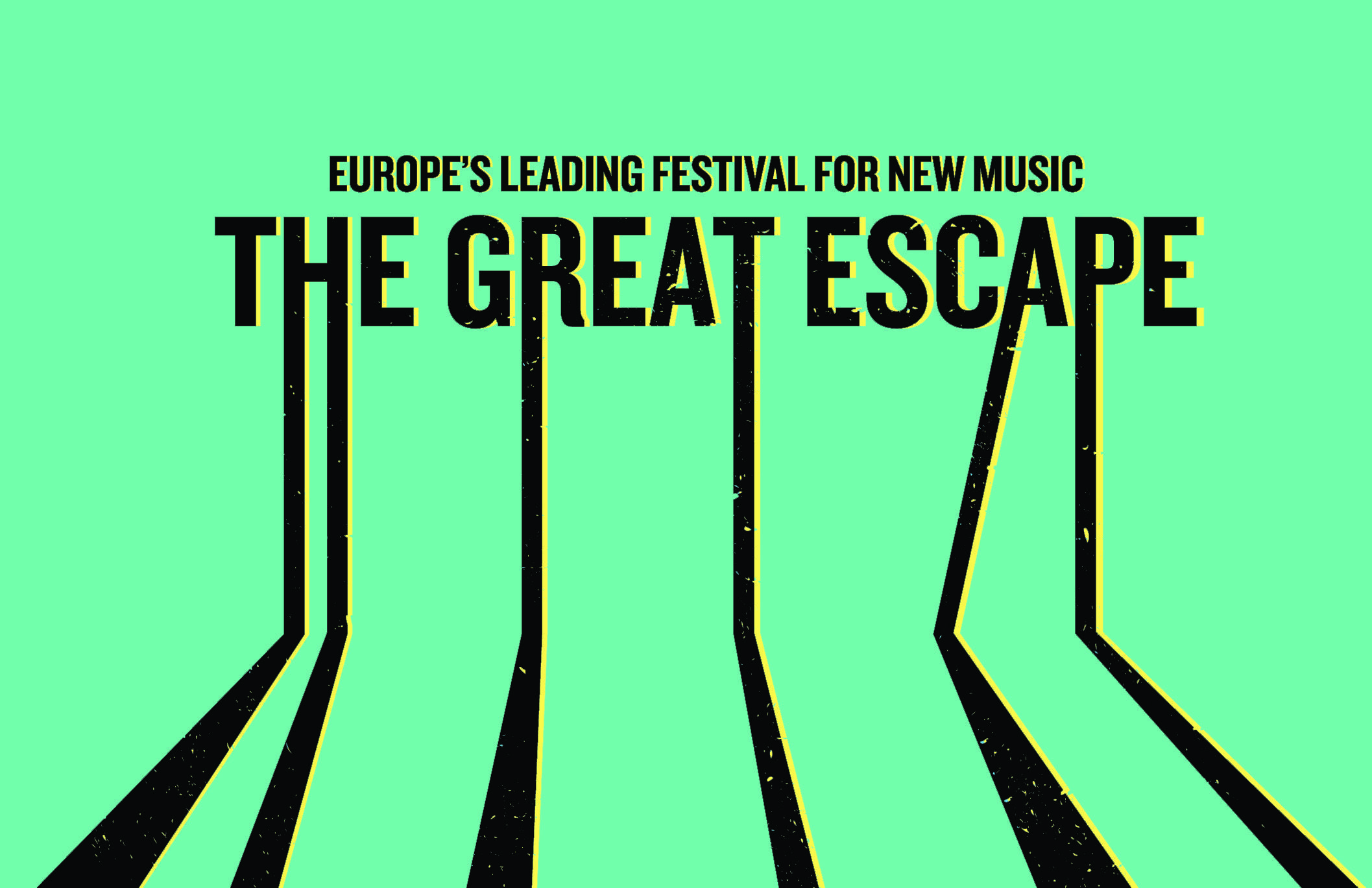 The Great Escape Announces the First Fifty Artists to Play the 2017 Festival
The festival for new music, The Great Escape, returns to Brighton 18th – 20th May 2017. Now entering its twelfth year and globally renowned for producing some of the most exciting and diverse festival line-ups out there, The Great Escape today announces the first fifty artists who will be performing over the 3-day festival of new music discovery.
Having graced The Great Escape stage for the last two years it's only right that Rag'n'Bone Man heads up our first Spotlight Show, the Brighton-born singer whose gravelly blues vocals have been turning heads returns to the Brighton Dome Concert Hall for his homecoming show.
Rag'n'Bone Man said: "It's been brilliant to play TGE in the past. I can't wait to come back and play to an even bigger crowd for my homecoming show!"
Joining the line-up will be post-punk, post-grunge Goat Girl, the teenage quartet who have been making noise with debut track 'Country Sleaze', full of gritty lyrics but unthreateningly sultry vocals over a grubby bassline. Skott will be captivating audiences with her contemporary pop songs layered with ethereal vocals and mysterious darkness. South London lads and the hot new mods in town Shame will be expressing their feelings on youth and culture.
Up and coming Icelandic artist Sturla Atlas has already had the backing of Justin Bieber and will bring his own version of US hip-hop interlaced with smooth RnB vocals to the festival, whilst Finnish ALMA blends catchy hooks, gravelly vocals and pounding beats to create fresh pop tracks. 19 year old vocalist and producer Anna Straker's love of dance music and the London underground scene shines through in her 90s house and Euro dance sound.
Soulful RnB singer Ray BLK, who recently collaborated with grime heavyweight and TGE 2016 alumnus Stormzy will play the festival, L.A. Salami, whose hypnotic, Bob Dylan-inspired urban folk storytelling is exciting everyone from indie rock and blues fans to spoken word lovers. Post-punk Mancunians Cabbage will be on hand to deliver an anarchic set, and with it a wealth of carnage, disruption and moshing, and in contrast Nilufer Yanya – whose influences include the likes of Nina Simone and Jeff Buckley- will combine rich vocals and jazz-meets-blues instrumentation, making audiences hang on to her every word.
Working alongside Swiss Music Export, The Great Escape will be shining a spotlight on Switzerland's music industry with performances from some of the country's most prominent rising stars, including multi-instrumentalist Sophie Hunger who navigates seamlessly between folk, jazz and blues.
For the first time, all festival goers will have the opportunity to access Spotlight Shows for free without needing to buy a top-up ticket. An allocation of tickets will be set aside for each Spotlight Show for anyone who has bought a 3-day or single day festival ticket. Any ticket buyers interested in attending a Spotlight Show will then have the chance to register their interest via a pre-registration page. All those who sign-up will then receive a message the day before the show with instructions on where they can pick up tickets in Brighton on a first come, first served basis. To guarantee entry, separate Spotlight Show tickets will be available, as always.
Following the success of their introduction in 2016, Young Adult tickets are available once again, giving 16-17 year olds the chance to experience the festival.
New to 2017, The Great Escape will be launching a deposit scheme for festival tickets, allowing 3-day tickets to be secured for an initial payment of £30.
Kevin Moore, Event Manager said "TGE continues to break the mould and here we come again with the first fifty bands confirmed to play in 2017 that demonstrate what a unique and diverse festival we are. We're truly delighted to welcome Rag'n'Bone back to the event for our first Spotlight Show, it's going to be an incredible homecoming performance. It's our mission to give everyone the opportunity to discover their new favourite artist and with the introduction of our festival ticket deposit scheme, as well as the return of our Young Adult tickets for those aged 16 and 17, the festival is more accessible than ever before. Roll on May!"
The full list of artists announced today is as follows:
ABATTOIR BLUES / ALMA / ANNA STRAKER / BE CHARLOTTE / BRIAN DEADY / CABBAGE / CARYS SELVEY / CASI / CHERRY GLAZERR / CROOX / DRONES CLUB / EAT FAST / FIL BO RIVA / GOAT GIRL / GOLD CLASS / GOTHIC TROPIC / GURR / HANNAH GEORGAS / HUSKY LOOPS / IDER/ INDIGO HUSK / JACQUES / JAMES HERSEY / JAMESZOO / KLANGSTOF / L.A. SALAMI / LOWELL / MARTHAGUNN / MATT MAESON / MIDDLE KIDS / MILES FROM KINSHASA / MOSES / NILÜFER YANYA / PLAITUM / POTÉ / RAG'N'BONE MAN / RAY BLK / SAINT PHNX / SARATHY KORWAR / SHAME / SHELLS / SHITKID / SIGRID / SKOTT / SLØTFACE / SOPHIE HUNGER / STURLA ATLAS / THE AGE OF L.U.N.A / THE MOONLANDINGZ / TIGERTOWN / YONAKA
Tickets and further information: www.greatescapefestival.com