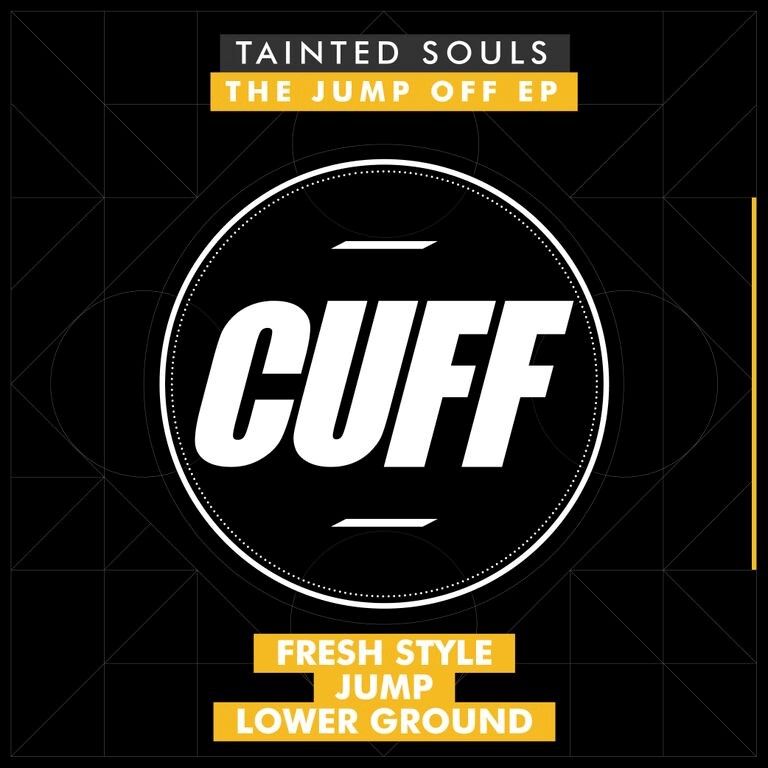 Tainted Souls - The Jump Off EP
CUFF, the popular label and residency series, is proud to present its latest release from talented upcoming duo Tainted Souls.
Since launching in 2013, the Hertfordshire-based boys have been picked up to play several gigs across Europe and the UK, whilst attracting plenty of attention from numerous labels along the way. Their latest EP for CUFF proves exactly why; a well-produced piece of dancefloor ammunition, 'The Jump Off' is a perfect example of the kind of brooding G-House that CUFF has pioneered over the last few years.
'Fresh Style' gets the EP off to a great start, with its sci-fiesque samples and steady drums, a vocal demanding "Want a fresh style? Let me show you", before the launching into a thunderous, moody bassline. The bassline on 'Jump' is similarly powerful, set over a more uptempo beat and set off with catchy synths. 'Lower Ground', the final track, features an almost cinematic build-up of jittering helicopter-like synths and a pulsating, machine-like bass, before launching into a shuddering drop.
Blending their grime and garage influences with dancefloor-ready rhythms and a dark, dubby style, Tainted Souls have produced an excellent addition to the CUFF repertoire.You can catch them playing at We Are WHSE on October 10th along with label bosses Amine Edge & DANCE. Get tickets for the event here: http://www.wearewhse.co.uk/events/cuff-records/