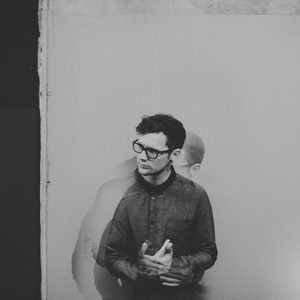 The Kite String Tangle – Vessel EP
The Kite String Tangle is the solo project of alternative electronic artist and producer, Danny Harley.
In 2013 Harley thrilled many with his gorgeous breakout single 'Given The Chance'. The song went on to amass well over one million plays on SoundCloud and has seen The Kite String Tangle undertake two sell out tours of his native Australia, a series of local festival appearances plus a trip to the US where he performed at the highly-regarded South By South West & Coachella music festivals.
'Arcadia' is a taste from The Kite String Tangle's debut EP, Vessel. The song sees Harley continue to discover and trademark his own new sounds while further exploring traditional themes such as love (and loss). "'Arcadia' represents an unobtainable ideal that we all create in certain situations," says Danny. "In this case it focuses on a post-relationship situation where you want to go back to that comfortable space that the relationship represented, but things have changed and that place doesn't exist anymore. It doesn't stop us from striving for it even though it might be out of reach."
Vessel – which features both 'Arcadia' and 'Given The Chance' – will be available in its entirety come 11th August. For those who can't wait to own new music from The Kite String Tangle the EP will be available for pre-order through iTunes from Friday June 27; those who pre-order the EP online will be rewarded with an Instant Grat download of the new single. 'Arcadia' will also be available via digital streaming services from Friday June 27. Preview the EP here.