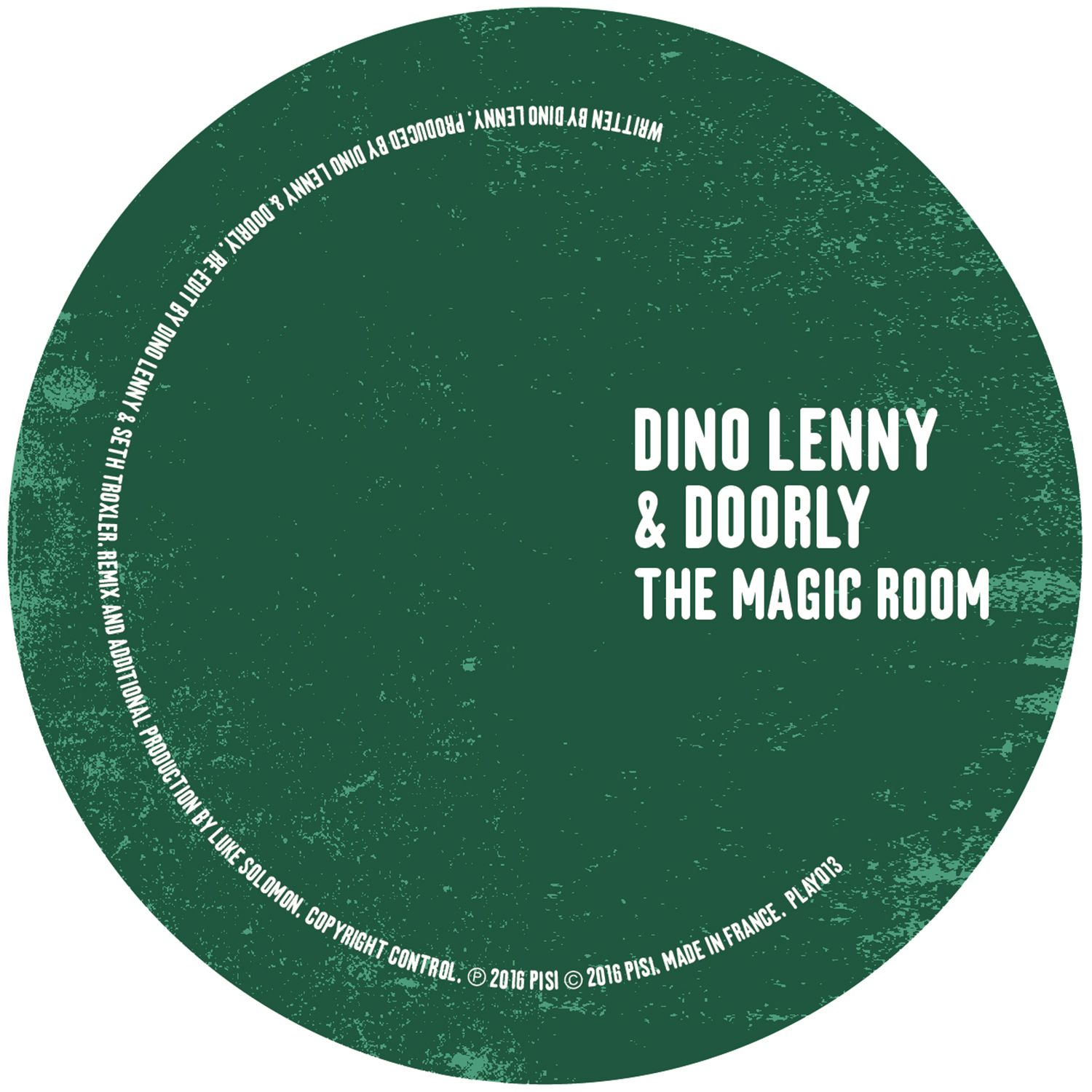 Dino Lenny & Doorly - The Magic Room
Play It Say It continue to set the worldwide house agenda with another sure to be large release. This latest release is a remix package that finds label boss Seth Troxler and Dino Lenny offer one version, and Classic Music boss Luke Solomon another. The original is by Dino Lenny & Doorly and makes perfect source material, while the digital release is boosted with a Doorly Re-Chunk.
Dino Lenny is an Italian DJ, singer, producer and boss of Fine Human Records who has been on the scene for 20 years. Also signed to Ellum Audio he knows how to cook up eclectic house & techno that brings people together. Doorly, of course, is the global house star who has put out big anthems on the likes of Cajual and Hot Creations.
Here their fantastic offering is 'The Magic Room,' a playful track that teases with a disco riff and spoken word musings before lush pianos and hip swinging drums really take over. Some female coos and string stabs later on add real soul, and it doesn't take much to see this one becoming an instant classic thanks to its coy funk and musical charm.
Luke Solomon is a pillar of the UK dance scene with numerous projects to his name, from solo material to his work as Freaks he has a wealth of studio skills and a knack for off kilter grooves. All that is on show here as he flips the track into a breezy disco house roller that soothes your soul and warms your cockles for eight exquisite minutes. Clever loops and filters help add drama and tension to the groove as it builds and builds in increasingly intoxicating ways. When it finally drops it is an authentic party starter that will send hands and fists skyward.
Doorly's Re-Chunk is a fatter, more physical version of the same that really demands you dance. Colourful and old school but also sprinkled with futurism, it completes a fantastically fun and expertly functional EP that will bring real joy to any DJ set.
Tracklist:
1) The Magic Room (Dino Lenny & Seth Troxler Re-edit)
2) The Magic Room (Luke Solomon's 'Live Forever' Remix)
3) Digital: The Magic Room (Doorly Re-Chunk Mix)