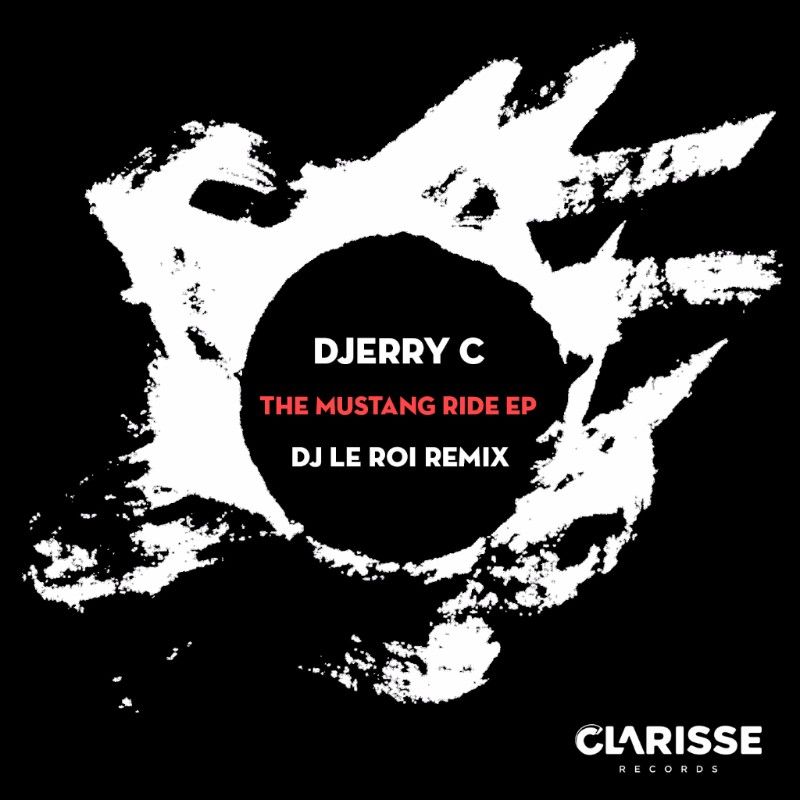 Djerry C - The Mustang Ride EP
Switzerland – Always in pole position, Clarisse hits Route 56 with Switzerland's Djerry C. Resident spinner and later art director at Lausanne's award-winning D! Club for over a decade, Thierry Collado's impressive Swiss scene pedigree has had him rubbing shoulders with Carl Cox, Adam Bayer, Green Velvet and Satoshi Tomiie, and boasts ten years of summers spent at Ibiza's Bora Bora and a European tour residency for MTV. Only an occasional studio visitor away from the turntables up until now, 'The Mustang Ride' hits the house highway with a remix from DJ Le Roi, a key collaborator with the likes of Roland Clark and Andrea Love and a sprayer of winners' champagne from the top of tech house charts this year.
Up to the challenge of darting through traffic, electro-house arrow 'The Mustang Ride' is uniquely programmed to never let you settle. With its driver enjoying going off-road, a hop-skip-and-jump tempo tunes the track's engine before it finds the accelerator in a jack-heavy six minutes. Computerised equations are fed through the track's bank of synths until they make riffs bray and rear up like a spooked stallion, and the update of 8-bit technologies and distinctive breakdowns show Djerry C lacing the dancefloor with energy cut through with organised confusion.
DJ Le Roi tips his crown to a deep tech house flipside, with a 'House Nation'-style bassline settling around the long range synth stings of the original. Finding the fast lane, 'The Mustang Ride' flies into the beyond, sprawling, marauding, sweeping through and hitting both high and low ends to run through every part of your body. Cedric Eichenberger emphatically won't be found in the A-side's slipstream, putting his own stamp on Clarisse heat that won't be caught at a red light.
Established by Mendo in 2003, Clarisse Records has carefully selected music from international established producers such as Jay Lumen, Oxia, Wade, Metodi Hristov, Dario D'Attis, Mihalis Safras or Ross Evans. to name a few… but also from not as famous ones on whom the A&R team had crushes and, of course, from his own artists roster : Agent!, Charles Ramirez, Dario d'Attis, Eppu, George Morel, Lando, ME & her, Mendo, Miguel Matoz, Nakadia, Phil Garner, Timid Boy & Yvan Genkins. What gives Clarisse to be regularly charted by all biggest names in the industry. Since 2013, label showcases are running under the 'Clarisse Nights' name in the best European clubs. All of this keeping in mind Mendo's philosophy : "I just want people to have a good time with my music. The key to a successful party is to get girls dancing. Once they dance, everybody does."