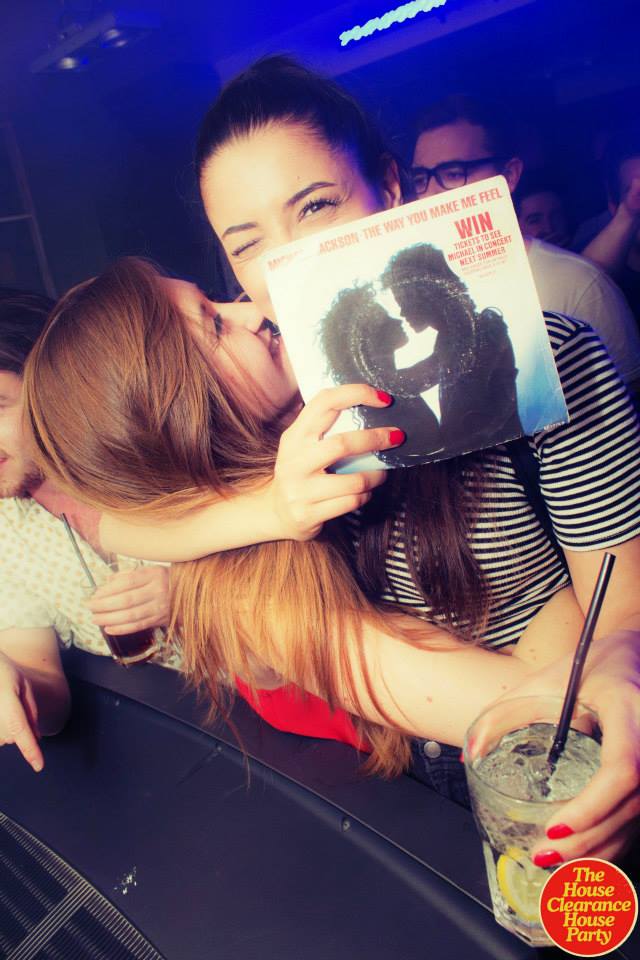 The party that gives away every vinyl record played!
The House Clearance House Party offer a completely original club night through a real expressed love for music and classic vinyl. After all, they do giveaway every 7″ single played on the night to the lucky crowd. If you hear it and you like it, then you can have it. ALL VINYL MUST GO!
After launching in May, they return to their home, Bloomsbury Bowling Lanes in London, on 22 August.
The HCHP is run by Tim & Aaron, two North London vinyl obsessed flat mates who have been busy earning, digging and bartering for old vinyl collections from across the country. Their now huge stockpile of Disco, Funk, Soul, Northern Soul, Motown, Dance, Hip Hop, 80s/90s and 30 recurring copies of 'Michael Jackson – Don't Stop til' You Get Enough' has been made from old DJs collections, interesting hand-me-downs and a lot of house clearances. All of which will be given away to those attending this refreshingly original party.
Since April, their exploits haven't gone unnoticed. Whether it's giving away over 1,000 seven inch records all across Soho on Record Store day or in May, seeing over 600 people attend their launch party, it is clear their passion for music and original vinyl has rubbed off on the public. Plus a clear indication of how this wonderful concept has gathered the attention of those wanting more from their club nights. As Tim highlights "Expect a night full of serious dance floor action, smiling souvenir swigging soul fans, happy hoarders and of course, heaps of free vinyl!"
For more information on this event, check out there Facebook page here – https://www.facebook.com/thehouseclearancehouseparty