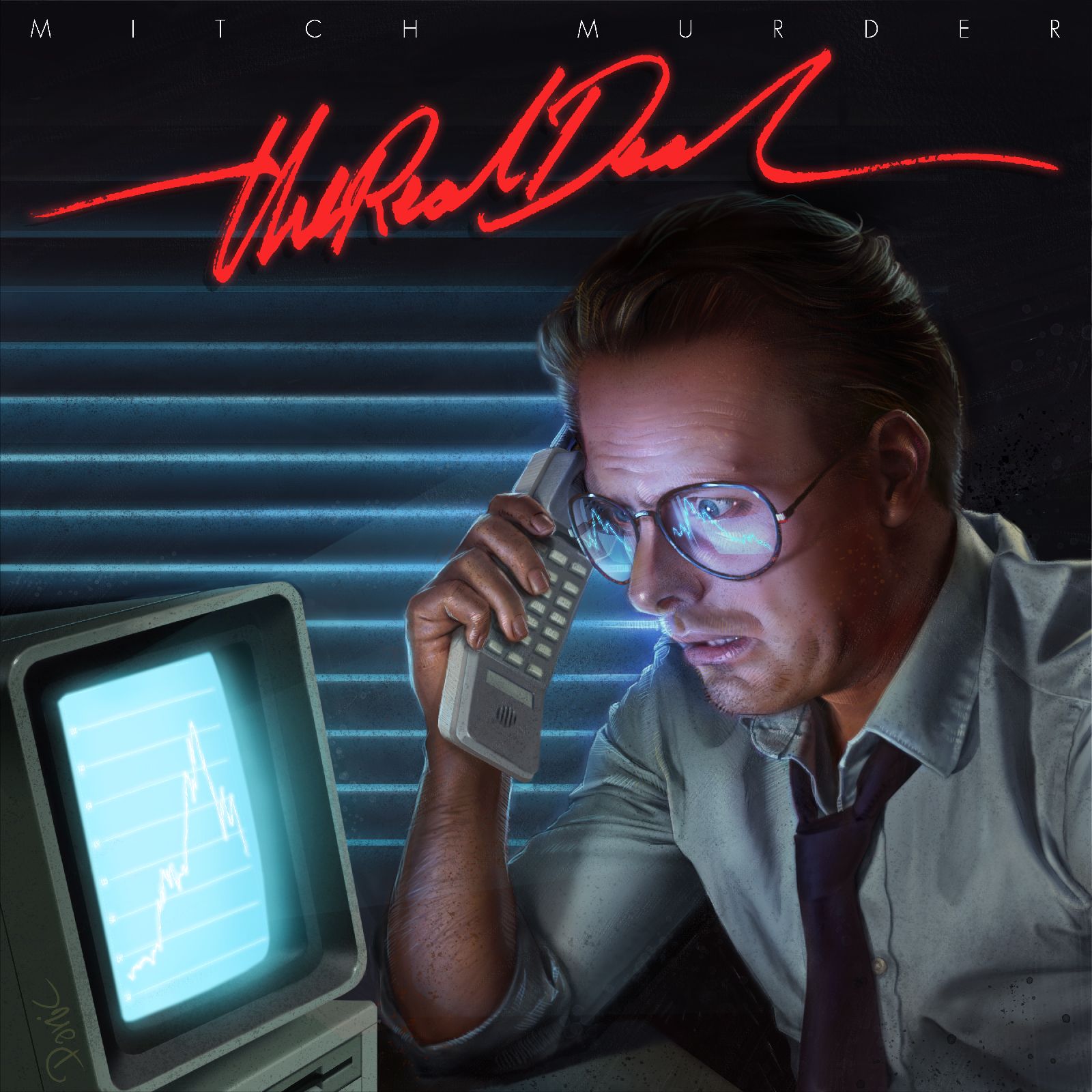 Mitch Murder - The Real Deal EP
Norwegian label DX Seven Collective cements its relationship with leading Swedish producer Mitch Murder, an associte of the imprint since 2012, he who delivers his first single via the label.
Over the course of releasing six albums and numerous EPs over the last 7 years, Stockholm's Johan Bengtsson has grown into one of the biggest names in electro and synth heavy sounds. Previously signed to Diplo's Mad Decent, he has had plenty of love on BBC Radio 1 and has collaborated with David Hasselhoff on a hit single 'True Survivor' that's been streamed more than 30 million times on YouTube. His music is tinged with throwback retro stylings and lashes of 80s vibes, takes in soundtrack work on short action film "Kung Fury" and has been licensed to HBO, Netflix, and four major computer games.
'The Real Deal EP' is a throwback to the golden days of Wall Street and the five tracks were written "with the intention of re-creating that 80s Wall Street feeling; the feeling a stockbroker gets when scoring a deal."
Loveable opener 'Call Waiting' is a glossy and euphoric slow-disco jam with radiant chords and retro drums that cannot fail to get you up on your toes. The jubilant 'Digital Market Place Strategy' then steps it up with rigid bass stabs and neon Casio keys and is an unmistakably retro disco stomper. Always sitting on the fun side of cheese, 'Breakway' is another gem with skittish analogue synths stepping up through the scales and twinkling off into the night.
Getting more romantic and coy, 'Outpost Alpha' slows the pace and sinks into a still colourful but more cuddly groove before 'Prime Operator' closes out in a frenzy of pixelated chords and tightly programmed drums that reflect and refract bright hues all around you. It's unashamedly joyous and celebratory stuff that brims with nostalgia.
This is an evocative and authentic offering that immediately transports you to a vibrant scene in 80s New York and does so with a real sense of charm.
Tracklist:
1. Call Waiting
2. Digital Market Place Strategy
3. Breakaway
4. Outpost Alpha
5. Prime Operator