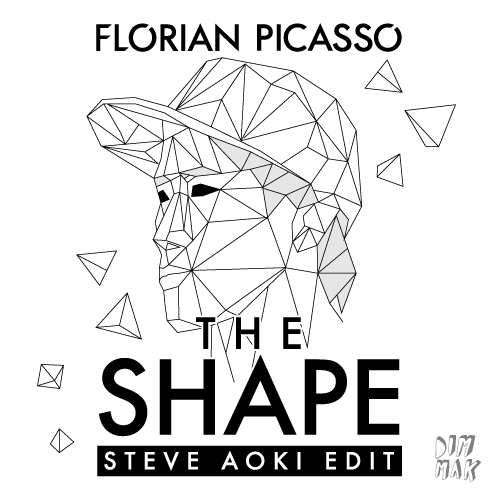 Florian Picasso - The Shape (Steve Aoki Edit)
Continually making a name for himself over the past year, it's been clear to see that this rising star and French wunderkind Florian Picasso has been having a spectacular career. In just 12 months he has managed to release a record on Nicky Romero's revered record label Protocol Recordings, a release on Mixmash Records, managed to sell out the famous Bâoli Miami for his headlining show during WMC and celebrated amassing more than 100,000 fans on Facebook with a free download of his original production 'Outline'. If that wasn't enough, Steve Aoki has taken on edit duties to add his own flair onto Florian's 'The Shape', which is out now via Dim Mak Records.

Carrying the legend of his family's rich artistic history, Florian has managed to take this on and create tracks infused with a unique style and vibrant quality to do his descent more than proud. Having gained the attention of world renown DJ Steve Aoki with his infectious singles and remixes, Aoki decided to embellish "The Shape" by adding in his own pounding kick drums, frenetic synth lines, and a drop primed for Mainstage madness breathing a new breath of life into this massive record. The story behind this track sprouted when Florian showed the track to Steve whilst sitting in his studio in Cannes earlier this year. Steve immediately loved it and they worked on a drop together during the summer creating this perfect slice of dance music.

In order to show his gratitude for collaborating on past and future projects, Florian Picasso had recently shut down Picasso Museum in Paris to invite Steve Aoki on a private tour. Now, using his heritage for only good as well as sitting on a bevvy of exciting new tracks on the horizon for 2015, it's looking like Florian Picasso will be closing this year out in prolific fashion.