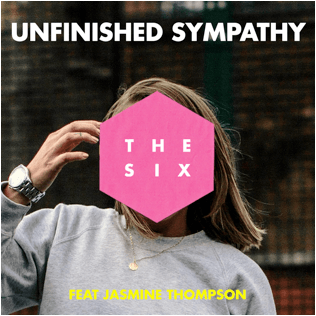 The Six – Unfinished Sympathy
Enigmatic new Manchester-based collective, The Six have unveiled their debut offering – an infectious reworking of Massive Attacks' anthemic classic, Unfinished Sympathy ft. Jasmine Thompson.

An instant dance floor-filler, Unfinished Sympathy is an emphatic statement of things to come from this aberrant collective of musical talent. Produced by Alex Adair and featuring the dulcet tones of newcomer Jasmine Thompson, the track comes by way of renowned London label, synonymous with breaking some of the biggest dance acts of the last decade, Black Butter Records.

A fusion of producers, writers and musicians with a mutual adoration for evocative melodies laced with modern dance production, The Six offer a unique set up, sound and approach to song writing. Pooling together their wealth of experience as members of respected bands and the geniuses behind some of the biggest hit singles of the last year, The Six are now geared to step to the forefront.

Unfinished Sympathyft. Jasmine Thompson is a prelude to The Six's much anticipated and soon to be release, debut single, Don't Go Running.