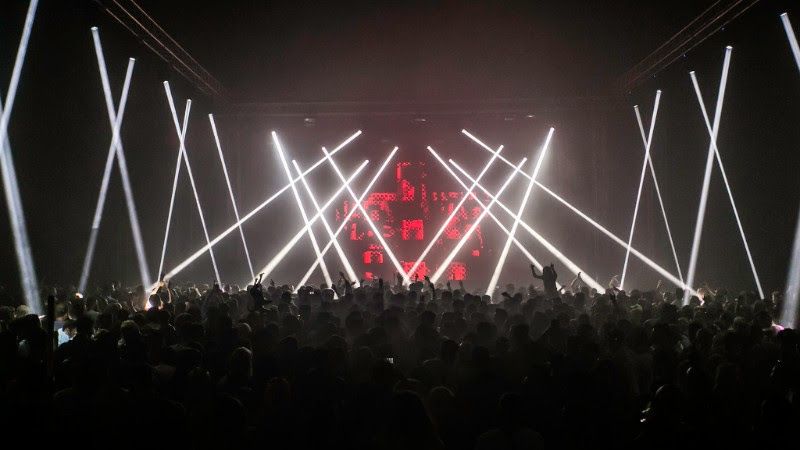 The Social Festival Gives Kent a Taste for Techno
The final details of this year's brilliantly boutique The Social Festival – which for the first time ever offers weekend camping – can now be revealed. Taking place on the 9th and 10th of September in the stunning Kent County Showground in Maidstone, the friendly and cultural gathering offers much more besides world class music, including one of a kind stages and settings, unique attractions and more besides.
Musically, The Social Festival rivals anything in the world, with clued-up international guests from the worlds of house, techno, disco, drum & bass and plenty in between. The likes of much loved disco-punk Andrew Weatherall, elegant French techno star Agoria, basis heavy house hero Eats Everything, chunky techno champ Loco Dice, prog gods Sasha & Digweed (in a world exclusive back to back), plus Irish party starters Bicep, rave royaltyCarl Cox, German tastemaker Gerd Jansen, plus the likes of legends including Goldie, Laurent Garner, LTJ Bukem, Roni Size and many more all line up.
Bringing a taste of Ibiza to the South East in style, The Social Festival has an emphasis on local community and involves nearby companies and creatives to put on its magical spread. This includes a wealth of offerings away from dancing such as an Outdoor Cinemashowing music related films and docs, a massive Zip Line which allows you to sail over the full festival site, a physical and crazy fun game similar to the TV show Total Wipe Out, a big Graffiti Wall for teams of sprayers to be let loose on, plus a big shopping mall with some of the UK's finest designers all offering stuff for sale. You can also expect an array of extra features including oxygen bars, shisha lounges, 24 hour shops, tattooists, cocktail bars, tarot card and crystal ball readings, hippy markets and pampering areas. Food will also feature heavily, with lots of mouth watering independents and pop-ups all offering tasty morsels, unusual treats and plenty in between.
The setting for all this is truly breath taking, and the people at The Social have really embraced that when planning their boutique and bespoke stages, which put many boring offerings at other festivals to shame. As such you can expect high end production throughout the whole event. Stages include The Meadow, a massive, moving construction that makes for a dark, womb like environment. There is also The Barn, with thousands of lights and big screens, sensory stimulating strobes and futuristic vibes to rival Timewarp. The Stables is an enchanting woodland area with hay bales, old farming machinery dotted about and a big barn in which to party, the Bamboo Village is all organic, with Buddhas and zen vibes in which to chill. Finally, there is a stage hosted by dance bible Mixmag that has a DJ booth right in the middle of the 'floor so the DJs will be right at the heart of the action, underneath a big stretched canopy that will cocoon you in sound. Of course, there is also the special VIP area which is all about luxury, with massage, spiritual holistic vibes and lots of lush comforts.
All in all then The Social Festival is a perfect little world, created for music lovers in a picturesque setting. It lasts just two days, so make sure you don't miss out on your chance to get a bit of party paradise.