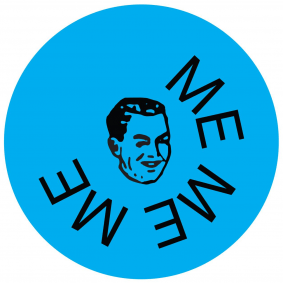 Austin Ato - The Sound Of
Me Me Me label boss Man Power changed the entire release schedule in order to fit in this new EP from Austin Ato. He signed it in the space of a few hours from first hearing it and says, "it's like a quadruple A Side release, and I personally find it impossible to pick a favourite."
Ato is Scotsman Colin Bailey, an artist with many different projects and sounds under his belt, from Drums of Death to The Slumberjack. He's released as Ato on labels like Futureboogie and Phonica White, mixing up afro, dub and jazz elements with his own fresh but well informed disco sound. Gilles Peterson, Laurent Garnier, Artwork and Bonobo have all been fans and he's sure to have plenty more to come this year after this already essential EP.
Terrific opener 'He Can Ride' is a tantalising track with bright melodies and a cosmic synth sequence that carries you away into the sky. The drums below make for an inviting groove and the whole thing is finished off with a well treated and twisted vocal sample that the keen eared will know comes from an absolute classic. Just as effective is the brilliant 'Dah Dah Dah,' six sizzling minutes of jazz-funk keys, sunny trumpets and loose, organic and live sounding disco drums. It's perfectly warm and breezy and sure to get the hands of any 'floor in the air.
On the flip, 'Maelstrom' is a flurry of jacking drums and squelchy synth stabs. It's got Chicago in its bones and brims and bristles with a raw but charming energy that is designed to make a huge impact. Last but not least, 'Ben's Groove' channels plenty of loopy Moodymann vibes with its funky guitar riffs and heart swelling chords. A true burst of sunshine is packed into this anthem in the making as it rolls and rolls and never lets up, allowing the good times to carry on forever with more smart vocal samples adding fuel to the fire.
As Man Power says, this is a super strong EP jam-packed with four slabs of real dance floor heat.
Tracklist:
1) He Can Ride
2) Dah Dah Dah
3) Maelstrom
4) Ben's Groove