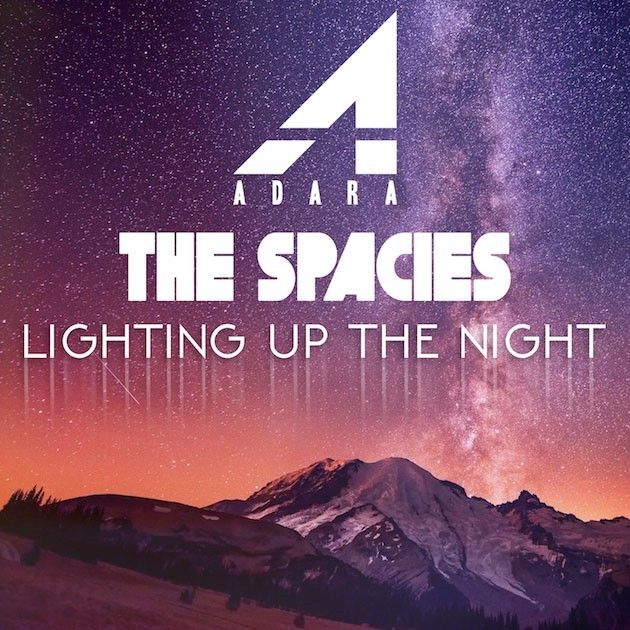 The Spacies & Adara – Lighting Up The Night
The worlds of pop and EDM continue to blur, with talents from all backgrounds bringing their unique sounds to the genre. The Spacies are an example of two artists with completely different musical upbringings coming together to form an adventurous electronic duo based on quality music composition and innovative, impactful songwriting. Today, The Spacies have teamed up with Adara–the vocalist behind the #1 Beatport Trance single "Dragon" with Shogun–to release a dance music duet titled "Lighting Up The Night."
EDM Sauce called the track "uniquely refreshing" and "a feel good anthem," which perfectly sums up the radio-friendly flair that "Lighting Up The Night" has merged with classical love ballad. Piano melodies, guitar riffs and a dubby breakdown enhance the track's dancefloor ties as Adara and The Spacies' harmonize on lyrics that describe the electricity of new love.
In the past year, Colorado native Adara has exploded onto the EDM scene with her releases "Turn The World," "Stadium," "Expose," and "Dragon." Her most recent release "Runaways" is available on Soundcloud as a free download and the K Theory remix of "Stadium" has seen over 200k plays on YouTube. Along with her musical talents, Adara also has a strong admiration for fashion, working with designers like Project Runway's Mychael Knight, and aspires to begin her own charity dedicated to land conservation.
The Spacies are an electronic music duo comprised of Northern Virginia natives Ross Lara and Dave Cook who now collaborate remotely by way of Atlanta, San Diego and Breckenridge, Colorado. Best known for their collaboration with Estiva on "Voices" from the Enhanced Sessions Vol. 4 compilation, they share a mutual thirst for the proverbial adrenaline rush that is quenched by their shared participation in extreme sports. This passion for action has led to multiple 'adventure projects' with partners like GoPro and currently has them up for the world record for the highest land altitude recording for their track "Here and Now," which you can see in the teaser video:
Make sure to pick up "Lighting Up The Night" now on iTunes, and keep an eye out for the remix package by Matthew Blake and Something That coming soon!