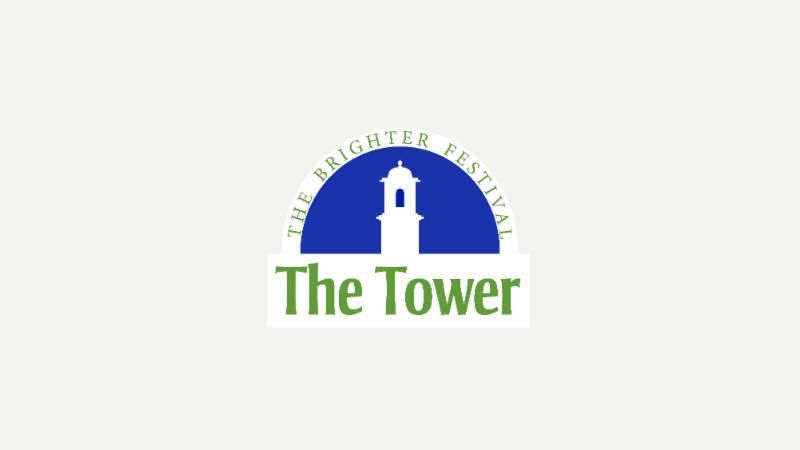 The Tower returns for 2018
The Tower returns in force for its second year: a blossoming, leftfield festival fusing architecture with cutting edge sound.
Optimo (Espacio), Dan Shake, Tornado Wallace and DJ Bus Replacement Service join a whole host of established and emerging talent on this refreshingly versatile line-up.
29th June – 2nd July | Fonaby Top, Market Rasen
www.the-tower.co.uk
"A great party isn't rocket science. The Tower is more like Italian food; simple, pure and sexy."
– Festival director Will
The Festival
Nestled within an idyllic woodland clearing in the East Midlands, The Tower returns on June 29th -July 2nd 2018. Looking to create a contemporary society rather than a festival-by-numbers, everything is carefully curated, down to the visual identity which in a nod to this community spirit is a carbon copy of the local council's. This is an experience made richer through design.
Under the creative direction of award-winning architecture firm Hesselbrand, known for their original designs of the British Pavilion at the Venice Biennale, the festival will create spaces that bring people together.
Hesselbrand's Founding Director Jesper Henriksson says, "For The Tower we have created an approach to festival design which attempts to refine the overall site layout and intensify multi-sensory experience. Using shock-absorbing dancefloors, polarised glass roofs and interactive light/video installation, we're leaving no stone unturned."
Now in its second year, guests are urged to adopt a carefree attitude upon arrival with mobile phones and cameras discouraged on the dancefloors and mysterious collective Muddled Marauders ensuring the site will bustle with riotous performers, secret areas and hidden treasures. Live-stream partner Netil Radio will collaborate with the creative team at The Tower to deliver a video format that will throw out the rulebook on crowd cams. Promoters Ossia, Inner Totality Family and Little Gay Brother will also work with the festival in 2018.
Proceedings will revolve around a historic 39 metre pillar that crowns the site, a memorial to the planting of 12.5 million trees. The Tower festival will continue this legacy by planting a tree for each ticket sold making it one of the most carbon negative and eco-friendly events in the UK. Woodville Project Boutique camping and free hot showers are provided.
The Music
The intimate 700 capacity festival has locked in a comprehensive and diverse lineup that draws from across the globe. Iconic headliners Optimo, undertaking a gloriously varied, extended set that should explore the length and breadth of electronic music, will be joined by Australian producer Tornado Wallace and Moodymann-championed Dan Shake, who closes out Saturday night.
Phil Mison will hold down a soothing breakfast slot with a promise to heal the crowd, while Chicago house figureheads Mark Grusane and Parris Mitchell offer guaranteed masterclasses on the Darknites Stage and NYC Download/Block9 stalwart Wes Baggaley reinforces his rapidly rising reputation. Rush Hour's NTS host John Gómez, "pure hevie filth" purveyor Kenny White and the endlessly unpredictable DJ Bus Replacement Service will provide a soundtrack of dizzying rhythms and curveballs.
Inner Totality Family bring Bullion, of 'Blue Pedro' fame, who will cement his reputation as a purveyor of rare records with a genre-spanning set at The Tower while D. Tiffany and Flørist command sunset slots alongside Rinse FM resident Jyoty, Dekmantel affiliate DJ Calypso, iona, Netil Radio regular Jaye Ward and organic DJ Vegetable.
In addition, Tomas Station, Voyeur, Castro Moore, Nemo, Dorado, Terry Juarez and Ece Duzgitwill rub shoulders with Tommy Gold, Lucid Stannard, A Boy From Outer Space, Childsplay, GiGi FM and Vio DJ in playing stunning sets across the site, with Eva Geist (live), Miles Russell, High Tracksuit, Float A Bort and Bubble Chamber unleashing a sleazy Sunday session.
LINKS & FURTHER INFO
www.the-tower.co.uk