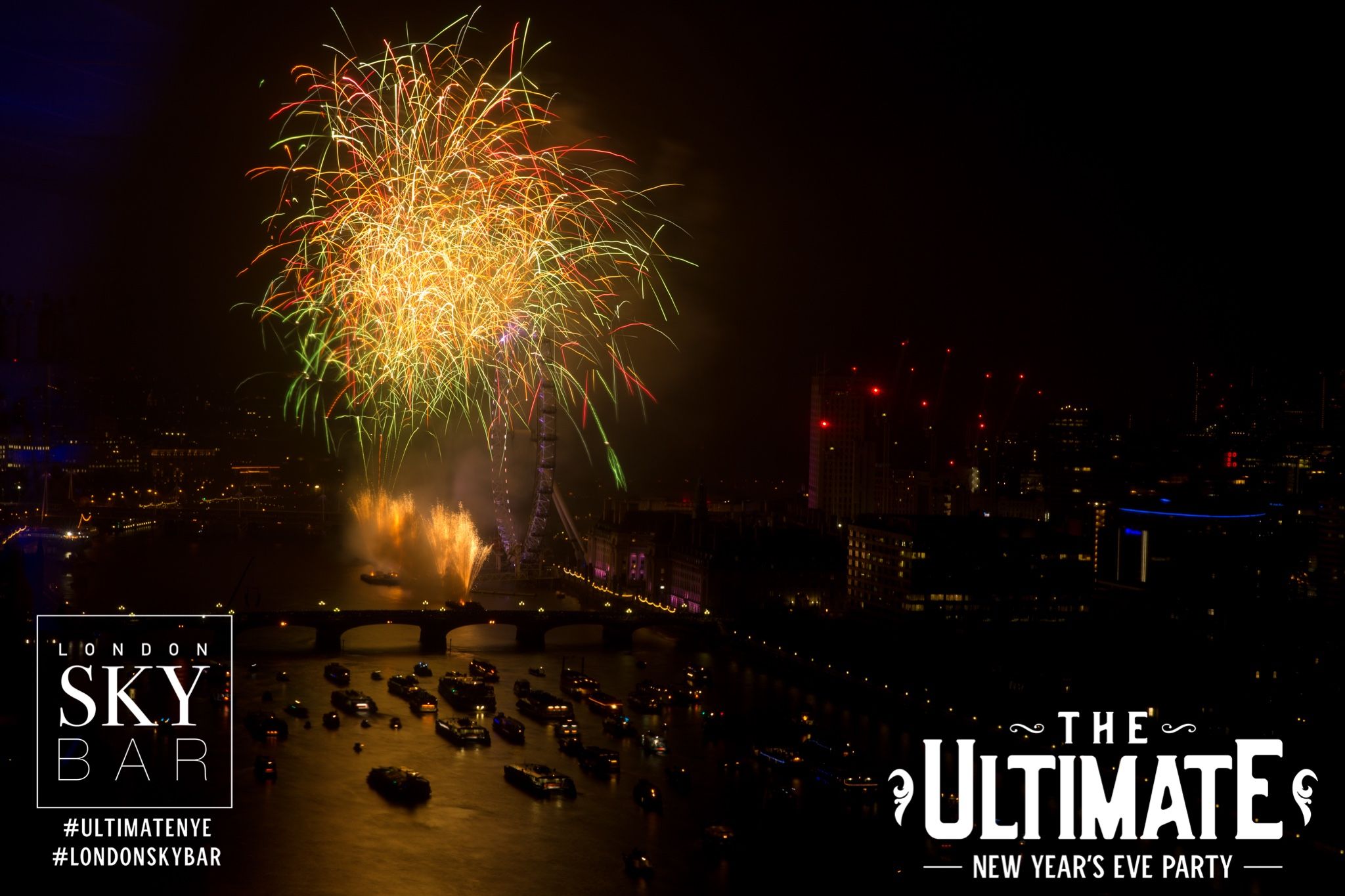 The Ultimate New Year's Eve Party
After a hugely successful New Year's Eve event in 2016 we're back in 2017 hosting one of London's top New Year's Eve events.
Hosted across our stunning venues at the top of London's iconic Millbank Tower on the 31st December 2017, it promises to be the ultimate New Year's Eve party all over again! The London Sky Bar is a sleek, monochromatic venue showcasing our spectacular 360 degree views across the capital. With exceptional service, brilliant music and entertainment teamed with delicious food prepared by our Executive Chef, Sky Bar really is the perfect place to welcome 2018.
Here is a taste of what to expect
A Champagne cocktail to welcome your arrival

Famous 360 degree views of London overlooking the London Eye, Houses of Parliament and so much more

Live Cooking Stations from around the world will be serving complimentary food from 7.30pm until 10.30pm – exploring food from America, Europe, Asia and Middle East

THE ULTIMATE VIEW OF LONDON'S WORLD FAMOUS FIREWORK DISPLAY FROM THE LONDON EYE from 12am

A DJ will be hosting the dance floor and leading the countdown to midnight so guests can party all night long.
Tickets
The Ultimate Sky Bar NYE Ticket (Earlybird) £199.00
The VIP Sky Bar NYE Ticket (Earlybird) £349.00
The Ultimate Sky Bar NYE Ticket £375.00
The VIP Sky Bar NYE Ticket £550.00
The VIP Black Sky Bar NYE Ticket £950.00
The NYE After Party Ticket £200.00
The VIP NYE After Party Ticket £320.00
VIP Sky Romantic Table for 2 £350.00
VIP Sky Couples Table for 4 £500.00
VIP Sky Members Booth for 4-8 £1,250.00
VIP Sky Window Booth for 10 £2,000.00
Sky Hospitality Box £10,000.00
Tickets are AVAILABLE now at
https://www.londonskybar.com/newyearsevepackages/