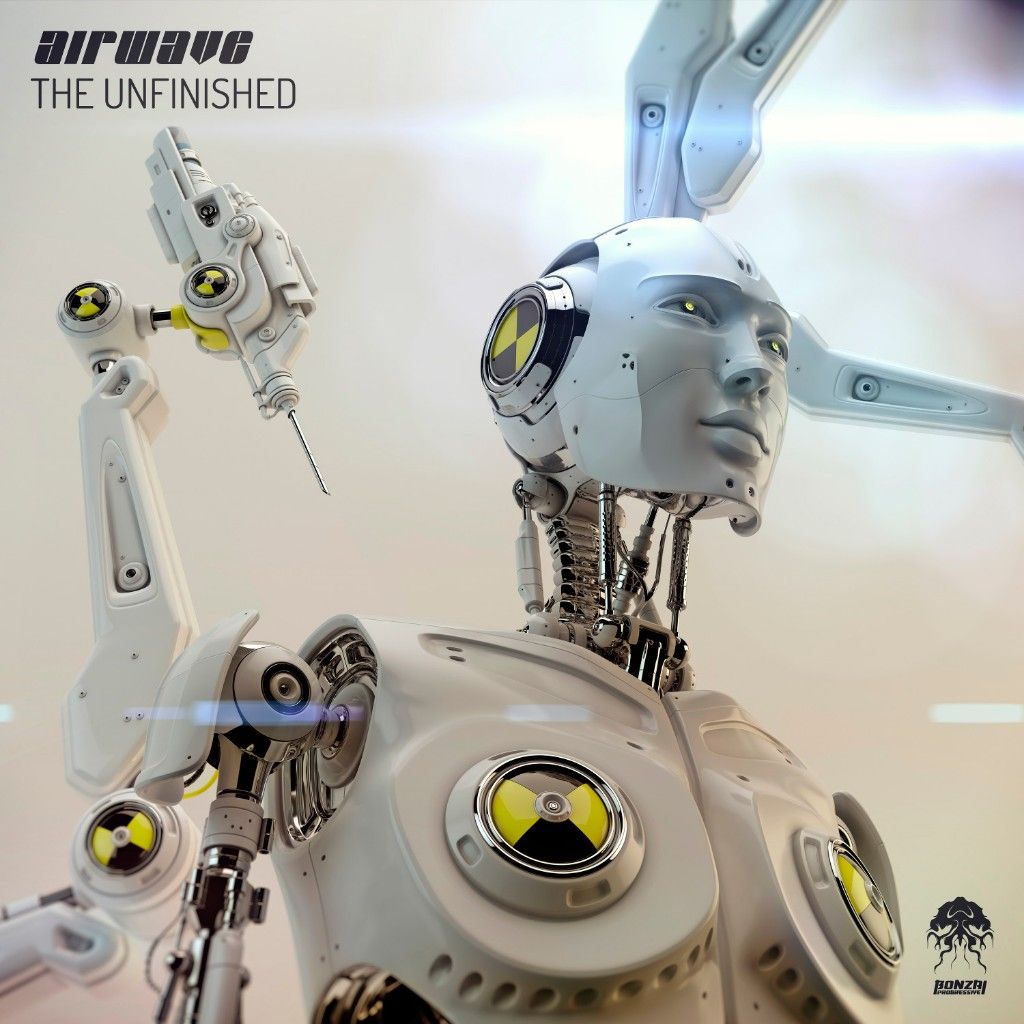 Airwave - The Unfinished
Musical genius Airwave is on point as usual with our next Bonzai Progressive release – 'The Unfinished'. Two beautifully crafted driving trance gems full of energy, soaring synths and pumping beats. His last outing here was his superb breaks re-work of the classic 'Blue Alphabet – Cybertrance', as part of our 25 years celebration which this guy has been a huge part of. With a career spanning over 20 years, Airwave remains consistent in the quality department with a seemingly never-ending creative streak. For the last number of years he's been on something of a world tour having taken to the decks at various locations on almost all the continents bar the Antarctic (although if there is ever a club or festival, he'll be at it). You can catch him in action at several upcoming gigs including Legacy Festival and the much anticipated 25 Years Bonzai party in November this year.
'The Unfinished' sets out with a real punchy kick drum to the backdrop of some fantastic FX and pads while a deep bass lurks on the low end, ready to pounce. Even at this early stage we witness a thunderous, driving trance groove that forces us to move with its infectious rhythm. Perfectly tweaked gated synths begin to rise as euphoria sets in and the melodies start to evolve locking us into its hypnotic clutches. A truly tangible atmosphere engulfs the sound thanks to those intense synths. Another masterpiece from the master, a definite must have in your arsenal.
'City Of The Iris' intros with a nice and chunky pounding kick drum that is accompanied by a myriad of percussions that form into a rhythmic pattern. Rich pads fade in delivering the seed that will grow into a spectacular display of trance music composition. A solid, chugging bassline soon dominates that throws the track into a full on stomper while the hairs on the back of your neck literally jump to attention thanks to a mesmeric arpeggio synth and beautiful voices. The break is something otherworldly, the sweetest of melodies combine before abruptly dissipating leaving us with a wonderful classic Airwave style synth pattern that will get the nostalgia juices flowing. An instant classic here that will rank right up there as some of Laurent's best ever work – outstanding!
Make sure you grab your copy now!

Available on Beatport
https://www.beatport.com/release/the-unfinished/2024134

Airwave Online
http://airwave-music.com
https://www.facebook.com/airwavefanpage
https://twitter.com/airwavemusic
https://soundcloud.com/laurentairwave
https://www.youtube.com/user/djairwave
Bonzai Progressive Online
http://www.bonzaiprogressive.com
https://www.facebook.com/bonzaiprogressive
https://soundcloud.com/marnikbonzai
https://www.youtube.com/user/bonzaiprogressive