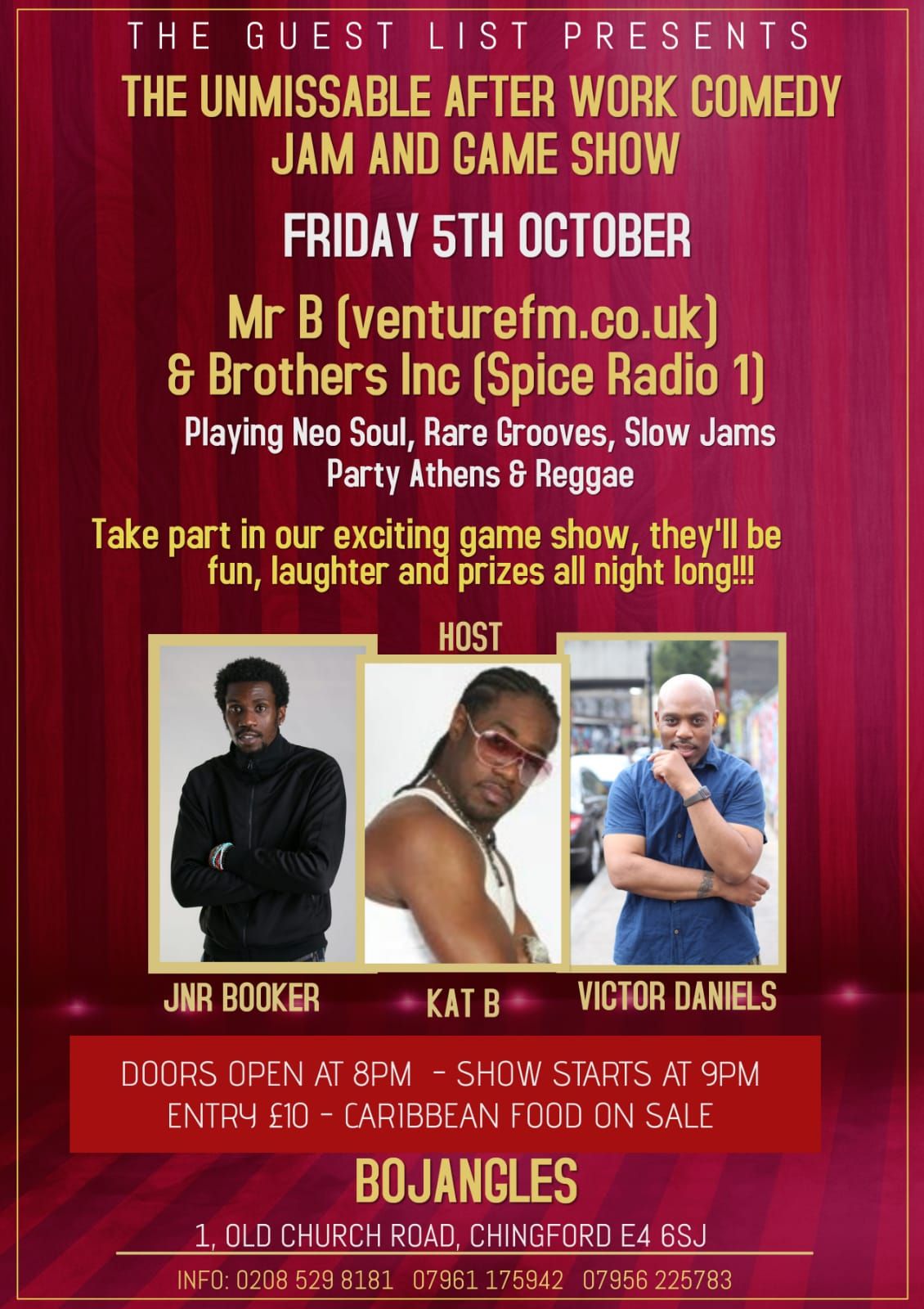 The Unmissable Afterwork Comedy Jam and Game Show
On Friday the 5th of October, The after work comedy jam returns to Bojangles in Chingford for another fantastic night out.
Once again the night and game show will be hosted by Kat B, followed by a superb comedy show feat the great JNR BOOKER and the very funny Victor Daniels
If that wasn't enough, we then have the official after party feat Mr B and Brothers Inc ??
Doors open 8pm till 2am and tickets are priced at £10
Show starts at 9PM
For tickets or reservations, call Bojangles on 0208 5298181 or 07956225783
Comedy, Jam, Game, Gameshow, music, jazz, mrcee, katb, music, bojangles, nightclub,comedynight, gamenight, fridaynight,friyay,fridayfunday, freebooze, freeprosecco, freeprosecco, champagne, exclusive