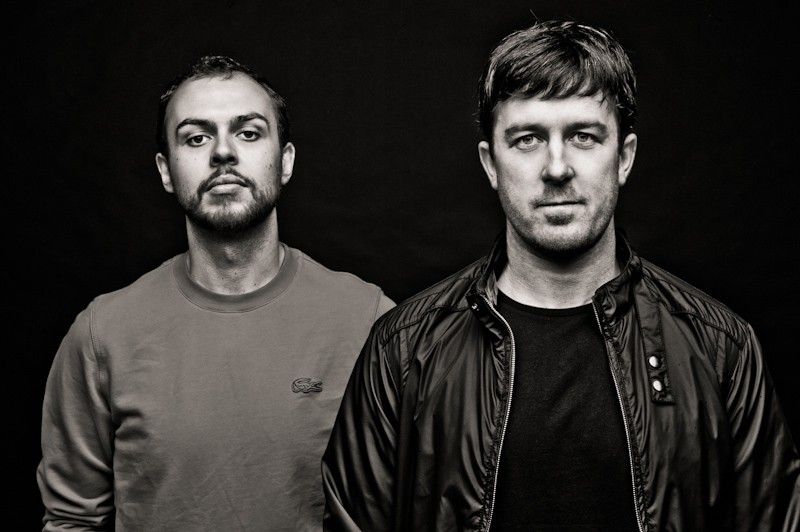 TheAstonShuffle – Never Take It Away feat. Mayer Hawthorne
Approximately three years since the release of their debut LP, Seventeen Past Midnight, Australia's biggest dance music duo, The Aston Shuffle, have announced their long-anticipated sophomore album, Photographs, for 28th March 2014.
The next new track to be revealed is a collaboration with Mayer Hawthorne on 'Never Take It Away'. Hawthorne joins a cast that includes Kaelyn Behr, Joel Compass, Elizabeth Rose, Lila Gold and Alice from Youngblood Hawke.

Written and recorded from Canberra to Sydney, Ulladulla to Mumbai, Los Angeles to London, and enlisting a cast of emerging and established collaborators, Photographs is as the name suggests – a scrapbook of musical mementos.

Now the band prepare to take their national live tour to the road this February in the lead up to the full release of Photographs on March 28th.
The Aston Shuffle, a.k.a. Mikah Freeman and Vance Musgrove, are at the vanguard of the next wave of the Southern Hemisphere's electronic elite. The Aston Shuffle's debut album hit No.1 in the iTunes Electronic Chart and was ranked in the top 50 albums of the year by Rolling Stone, amongst club chart-storming single releases and remixes that have seen them become favourites of DJs and clubbers worldwide.
Crowned No.1 DJs in the inthemix50 (Australia's definitive DJ poll), The Aston Shuffle were chosen by Swedish House Mafia to support them on the Australian leg of their farewell tour. The gig followed previous supports for Armand Van Helden and David Guetta, their debut national live festival run on Parklife, sell-out and capacity dates on the official Australian single tour, and their main stage performance on Field Day (before Gotye) on NYD 2012.
The Aston Shuffle
Photographs
1. Tear It Down
2. No Place Like Home feat. Kaelyn Behr
3. Never Take It Away feat. Mayer Hawthorne
4. Comfortable
5. Can't Stop Now feat. Kaelyn Behr
6. Astronaut feat. Joel Compass
7. Back & Forth feat. Elizabeth Rose
8. Restart feat. Lila Gold
9. Ordinary Love feat. Alice from Youngblood Hawke
10. You Really Got Me feat. Kaelyn Behr