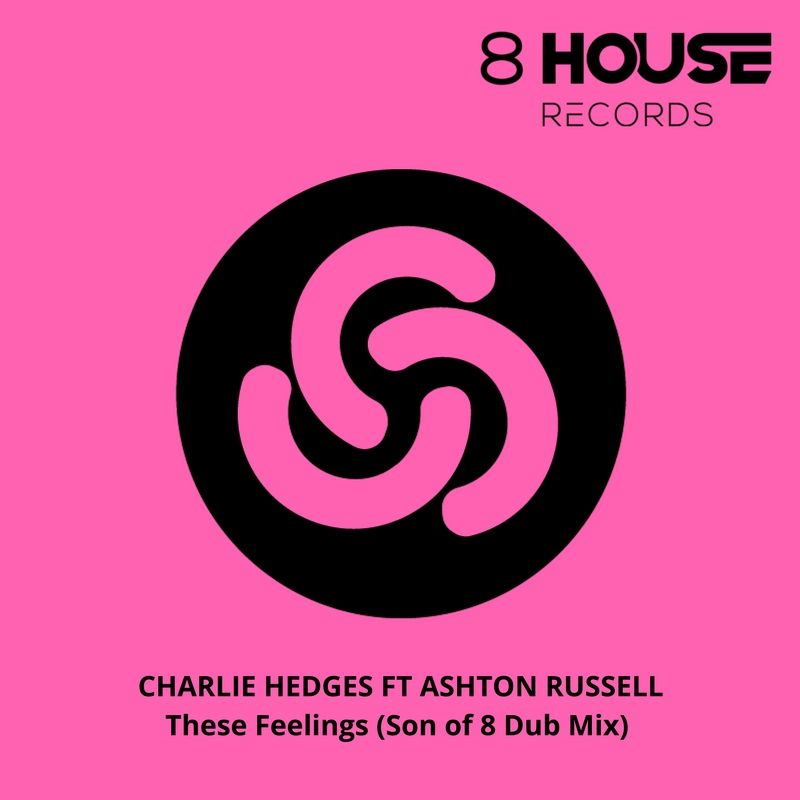 Charlie Hedges feat. Ashton Russell - These Feelings (Son of 8 Dub Mix)
Hot off the back of her top 20 smash, 'Hit It', on Armada Deep, Charlie Hedges joins the 8 House Records family to once again prove that she has a serious knack for delivering fresh sounds with an irresistible groove. The package also features a fresh Dub rework from label owners, Son of 8. Enlisting rising vocalist Ashton Russell to provide the catchiest of hooks, 'These Feelings' looks set to bring Charlie's inimitable brand of jackin' house beats back to the dancefloor when it drops on March 24th. Speaking about the track, Charlie said:
"About two years ago, out of the blue, I got an email from a guy called Warren Russell who you may recognise as being one of the dancers from Diversity (Britain's Got Talent); Warren sent me over a link to his brother Ashton's Soundcloud page and said 'you've got to give this a listen…' I did and I instantly had goosebumps – Ashton's voice is incredible.
I've been working hard in the studio the last two years to refine my sounds, always with Ashton in the back of my mind, and I finally made a track that I felt would suit his voice down to the ground. He sent over some vocals and it just seemed to work, and that's how 'These Feelings' was born. Playing on the big room vibes but with a deeper sound, and with the big drop that I love – together with Ashton's strong, catchy vocals, I feel like it's the perfect track just in time for Miami and the start of the summer festival season."
A rare gem that straddles the fine line between club weapon and mainstream hit, the 'These Feelings' package has all the right ingredients: infectious vocals, rolling bassline and the relentless energy that proves label bosses, Son Of 8, have an ear for underground talent. Speaking about the release, they said:
"We met Charlie in Ibiza last year when we were doing our Judgment residency and got on really well. She played a great set and it really put her on our radar – we've loved Charlie's productions over the last 12; 'Hit it' is a great track and is something we would play out, but I also like her flexibility which shows in tracks like the melodic 'Kaleidoscope'. When we started the label we asked if she had anything for us and we loved the 'These Feelings'; it's a great track and goes with the style that we want to establish with 8 House. To round off the release, we always do a Son Of 8 remix on the tracks we sign to put the label stamp on the record and balance out the house and tech vibes."
With early positive feedback rolling in, expect 'These Feelings' to be ones of joy and serious vibes when Charlie Hedges makes her anticipated debut on 8 House Records.

Charlie Hedges
https://www.facebook.com/charliehedgesfriends/
https://twitter.com/charliehedges
https://soundcloud.com/charlie-hedges
https://www.instagram.com/charliehedgesdj/

8 House Records
https://www.facebook.com/8houserecords/
https://twitter.com/8houserecords
https://soundcloud.com/8houserecords
https://www.instagram.com/8houserecords/