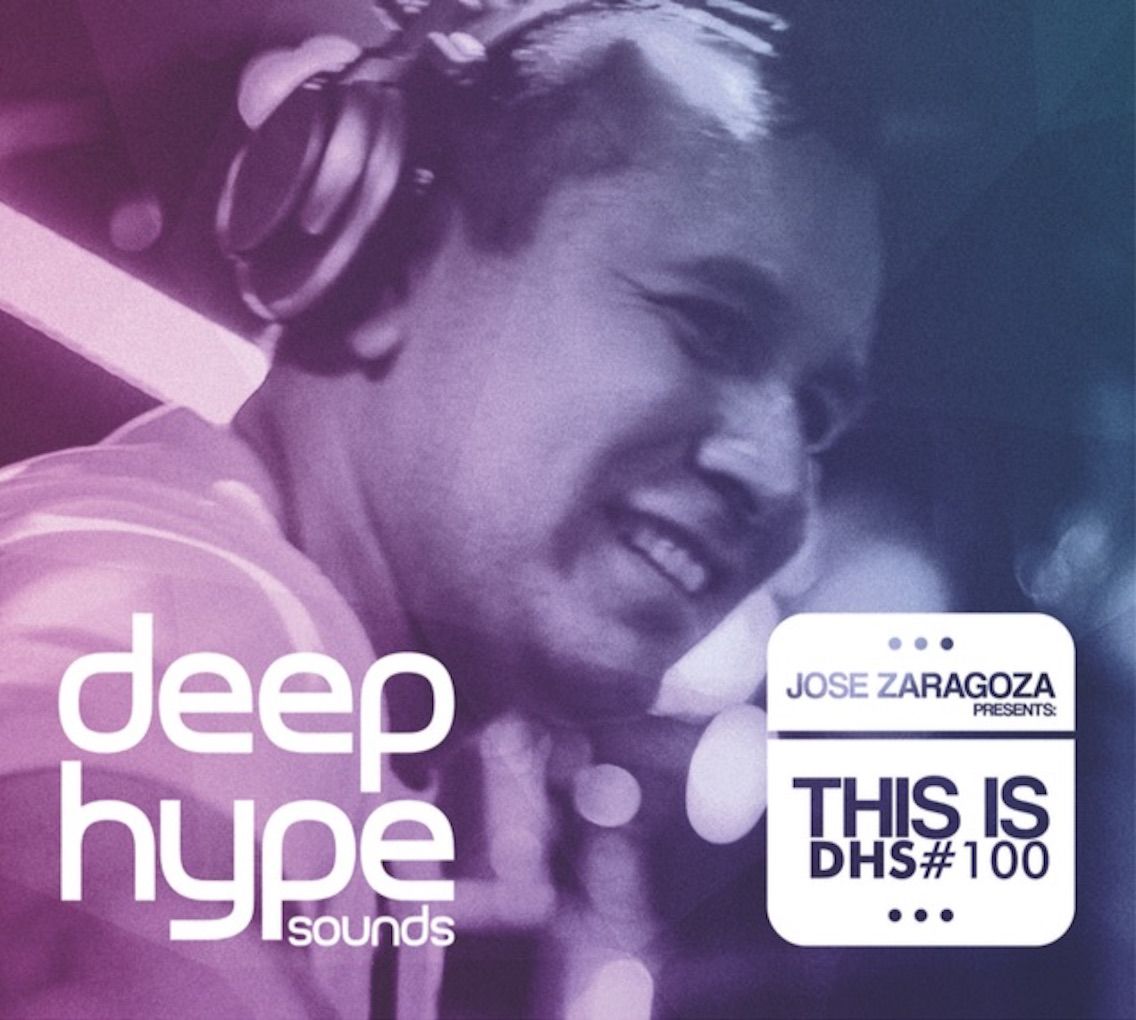 PREMIERE: Jose Zaragoza - This Is DHS #100 Mix Compilation
Jose Zaragoza might well be one of the busiest men in House Music at present. Splitting his time between home city Chicago and his base in Lausanne, Switzerland, Jose is either busy in the studio adding to his discography, which already boasts releases on Robsoul, Casa Rossa and Cube Tip, or being booked to DJ at some of the world's biggest festivals, which this year included Glastonbury. When he's not doing either of those he can be found holding down a weekly residency at Chicago's legendary Smart Bar, hosting his own JZ Music Radio Show or working on his own label, Deep Hype Sounds.
Jose Zaragoza presents 'This Is DHS #100' is a double CD mix compilation, expertly blended by the label boss himself to celebrate the 100th release on the label. Comprising of the Peak Hour Mix and the Afterhours Mix, both stay true to the ethos of the label with names such as Maddjazz, Sash1m1 and Erik Flash appearing alongside tracks and remixes from Re:search, Johnny Fiasco and Jose Zaragoza himself. Make sure you grab your exclusive promo copy now!
Jose Zaragoza Online
http://www.djjosezaragoza.com
https://www.facebook.com/djjosezaragozaofficial
http://www.instagram.com/djjosezaragoza
Deep Hype Sounds Online
http://deephypesounds.com
https://www.facebook.com/deephypesounds
https://soundcloud.com/deephypesounds