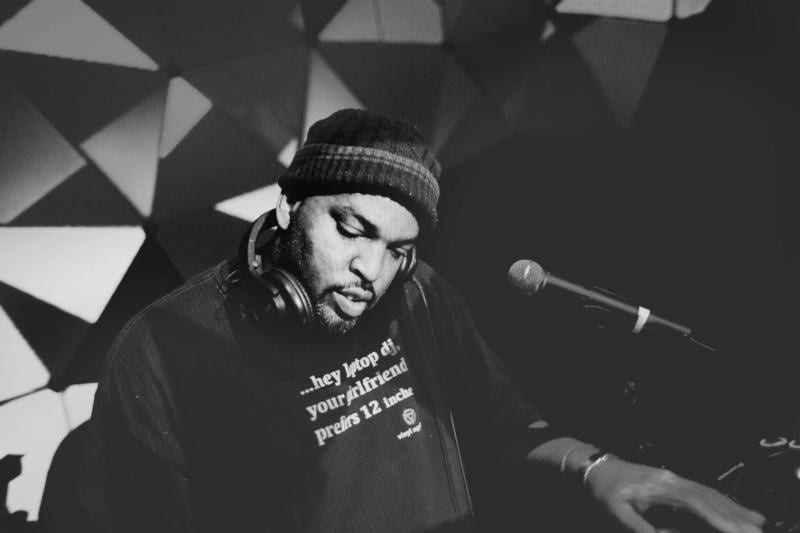 Thunder Announces Events For 2015
Thunder is fast approaching its 4th birthday, a mainstay at Dalston's Dance Tunnel and the club's longest running night, the night has a simple manifesto that has served them well over the previous 3 years:
A single guest chosen for what they do as a DJ. Two residents. A basement. A smoke machine. A red light. And not much else.
Combine that with a strict 220 capacity, fiercely loyal regulars and residents, Miles Simpson and Joseph Apted's obsession with convincing DJs that would simple never play a party that size in London to play one, and you have the basic ingredients that has made Thunder the best small house music party in London. And the rest of 2015 will see Thunder continue to go from strength to strength.

Things kick off with Dez Andres. He's Slum Village's party DJ. He made the biggest record of 2012. He's got one that's even better on the way. He rocks acid, hip hop, soul, ska, and house records like they were always meant to be played next to each other. He just loves DJing. He hardly ever plays over in London, but on Friday 17th April, he'll be kicking off Thunder's summer season.

Thunder's party on 19th June see's Berlin resident and record obsessive, Hunee playing in their sweaty little basement. Since his debut solo release in 2009 through to his impending debut album on Rush Hour, Hunee has carved out a reputation as a musical connoisseur, both in his productions and more importantly for Thunder, with his DJing. Tireless, enthusiastic, his selections are made with a palpable passion and cover a cultured cross section of essentials from house and disco to afro and techno. The music he serves up comes from a place of love and knowledge in equal measure. An extended set of pure musical joy and also Hunee's UK album launch party.

On 11th September, Thunder celebrate their 4th birthday with one of their favourite DJs of all time, Derrick Carter. He is man who needs little introduction. The figurehead of the 90s new wave of Chicago producers, he is a supremely gifted DJ, regarded as many as the best Chicago ever produced. Derrick's sets are rooted in house, but he freely travels outside club tastes, seamlessly incorporating old-school disco, soul, jazz and whatever catches his fancy. And that is what Derrick will bring to Thunder, a 4 hour freeform set, of anything goes mayhem, invoking the spirit of the freestyle sessions at the legendary Space, to just 200 people. It is quite literally, something that will never happen in London again.

Finally, Thunder see the year out on 20th November with 5 hour set from guests we cannot reveal the identity of just yet, but suffice to say it will be a very special party. Full details will be announced later this summer.
Previous Thunder guests include: Aybee, Chez Damier, DJ Nature, DJ Sprinkles, Domenic Cappello, Gene Hunt, John Heckle, Jordan GCZ, Keith Worthy, Legendary Children, Lerosa, Linkwood, Marcellus Pittman, Mark E, Neville Watson, Patrice Scott, Rahaan, Rick Wilhite,and Sven Weismann.

RESIDENTS 2015 FESTIVAL DATES:

Joe and Miles are also taking Thunder on the road this summer and bringing their deeply underground basement vibes to number of festival in the UK and Croatia:

13th July – Thunder at Electric Elephant
18th July – Thunder at FARR Festival
30th July – 2nd Aug – Thunder at Camp Bestival
4th – 6th Sept – Thunder at Field Maneuvers
12th -13th Sept – Thunder at Bestival


TICKETS:

Andres: £10/£12
www.residentadvisor.net/event.aspx?685090

Hunee: £10/£12
www.residentadvisor.net/event.aspx?690921

Derrick Carter: £12/£15
www.residentadvisor.net/event.aspx?690928

November TBA: £10/£12
www.residentadvisor.net/event.aspx?690932