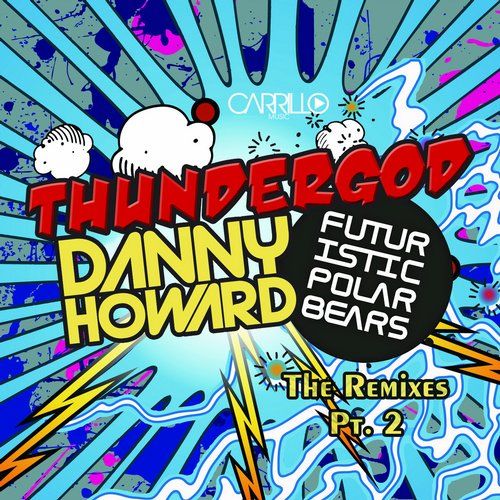 THUNDERGOD – THE REMIXES V2
With their track Revealed by Hardwell live on his radio show, the Futuristic Polar Bears immediately crashed Back To Earth, smashing David Guetta from the top spot of the Beatport Top 100 chart in the process. Meanwhile, on planet Earth, Danny Howard continues to smash his radio shows on both sides of the Atlantic for BBC Radio 1 and Sirius XM, is prepping another huge release with GLOWINTHEDARK and T3nbears on Spinnin', and has a #2 Dance Anthems album that continues to dominate charts across the world. Phew.
These guys might have hectic schedules but that doesn't mean they've forgotten about last year's Thundergod collaboration though, oh no! Thundergod has been doing the business in the States since it was released last year and in the last fortnight found itself at #25 on the US Billboard Dance Chart – big news indeed! With a mighty remix package released by Carrillo this week featuring mixes from Carvelo, Pink Panda and Trevor Simpson, there's plenty of life in this thunderous beast yet.
To buy:
http://www.beatport.com/release/thundergod-the-remixes-v2/1234638
For more Danny Howard:
www.djdannyhoward.com
https://www.facebook.com/dannyhowarddj
https://twitter.com/djdannyhoward

For more Futuristic Polar Bears:
www.twitter.com/polarbearmusic1
www.facebook.com/futuristicpolarbears
https://www.facebook.com/dancemusiclabel