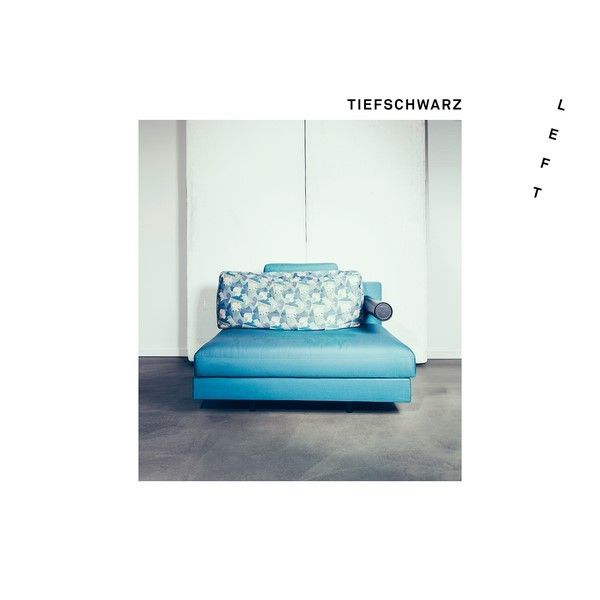 Tiefschwarz – Left
Berlin-based brothers Ali and Basti Schwarz, better known as Tiefschwarz, have announced the release of their fourth album; 'Left', to be released 1st June on Watergate Records. Watergate Records is the label offshoot from the club in Berlin, which has been developed from a compilation-ony imprint to a full label with more releases to come this year.
Since 1998 the Stuttgart-born duo, as both DJ's and producers, have been deeply immersed in the music they play and create, with an output as unique as it is creative. Among countless EP's and remixes (inc reworks for Depeche Mode, Roxy Music, Madonna, Kelis, Missy Elliot, Cassius, The Rapture and Ultra Naté), the three landmark Tiefschwarz albums; "RAL 9005", "Eat Books" and "Chocolate" all share a common thread – a historic vision uniting the musical crossroads of past and future.
With "Left", Tiefschwarz made an informed decision to focus on on congenial guest collaborator, for which they enlisted Khan. A friend of Ali and Basti's since the 90's; Khan, a Frankfurt native of Turkish and Finnish descent, is one of the most prominent and exhilarating German Techo pioneers. From the early 90's, with his forward-thinking Bizz O.Dmoniker, or his brand of fierce theatrics, trash and outrageous hits with his 00's project Captain Comatose, Khan has held residencies across Mexico, New York and Berlin. Between Tiefschwarz and Khan, the project emotes an entirely new undertone of glamour weaving beats through a Hollywood of broken dreams.
With 20 years of club and music experience and a career as international DJ's, Ali and Basti are seizing the opportunity to experiment. A chance to express their vision, which stands alone and unparalled. Tiefschwarz have created a soulful, yearning record that goes beyond the club doors and covers the whole world in a blue satin blanket; a dance written to be as sexy as it is pensive.
Even though they are deeply rooted in club music, this record exceeds genre expectation.
Listen to the first single from the album, 'Do Me', feat Khan.