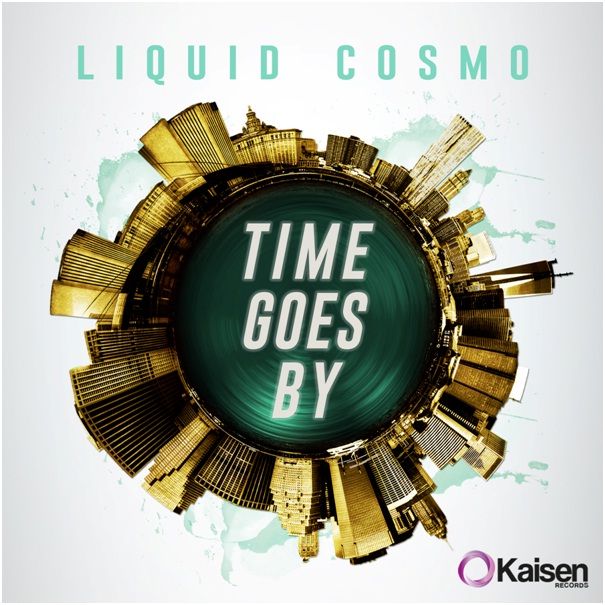 Liquid Cosmo - Time Goes By
Hailing from Mannheim, talented DJ and producer Liquid Cosmo has been at the top of his game since 2001 and he's now continuing his consistent ascension with his fresh single 'Time Goes By', released on the 30th of November, 2015.
Rising to the spotlight with his hit project 'Out Of My Mind', Liquid Cosmo has become a worldwide phenomenon, landing performances in Germany, Switzerland and Croatia. Boasting a unique Deep and Future House sound, characterised by Tribal, Electro and Progressive inspirations, the German talent has become a highly in-demand name, piling up heavyweight collaborations with the likes of: Celeda, Stefano Prada, Robin S and Alexandra Stan to name a few, whilst also putting himself on the radar of some of the world's most renowned labels.
Kicking off with a solid, intricate drum groove, 'Time Goes By' sets the tone for what's to come, before introducing short snippets of deep instrumentals to spice things up. An exotic Timbales fill introduces an infectious synth melody which together with the short vocal snippets elevates the track to the next level. Liquid Cosmo then devises a subby drop, blessed with sub-frequency instrumentals and a distinctive House infused vibe. A smooth breakdown takes over, boasting a mesmerising acoustic piano arrangement, before introducing the catchy vocals once again and bursting into another much awaited drop, whilst later heading towards a mellower conclusion.
Liquid Cosmo is now a proud member of the fast moving imprint, Kaisen Records. A trend-setter within the House and Deep House genres, Kaisen Records has been a 2015 revelation and is pushing out some remarkable material. Liquid Cosmo is certainly another outstanding addition to the Kaisen family and he'll now be joining stellar artists like: Yuga, RoyTson, Xika, Shadeyes and Mari Ka to offer his contribution towards Kaisen Records' growing musical capital. Whilst 'Time Goes By' is Liquid Cosmo's debut on Kaisen Records, there will surely be much more yet to come from this fruitful collaboration.