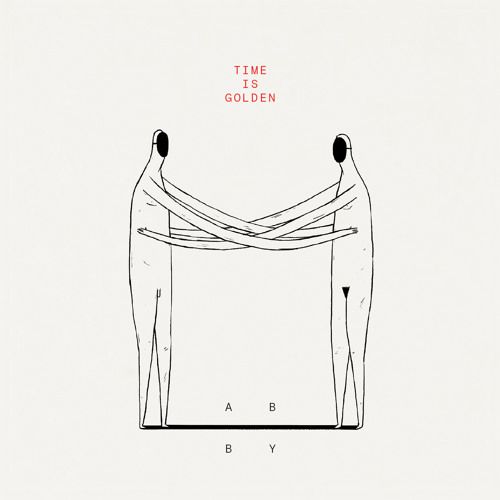 ABBY - TIME IS GOLDEN (NICONÉ REMIX)
On 2nd October, German quartet ABBY unveil their second album, Hexagon, via Island Records. The album sees them widening their already-considerable sonic palette, incorporating more electronic elements into their epic brand of dark psychedelia.
After a string of EPs, which included collaborations with Moderat, George Morales and Apparat, and an appearance on John Talabot's DJ-Kicks compilation, 2013 saw the release of ABBY's debut album Friends and Enemies. It immediately earned the band a dedicated following across Europe, as well as heavy rotation on German radio. The band shared stages with the likes of Everything Everything and …And You Will Know Us by the Trail of Dead, as well as sensational sets at SXSW, Iceland's Airwaves festival and Glastonbury.
With no demos prepared before entering the studio, Hexagon was recorded over the course of 16 months, giving the band time to explore and expand their sound in every conceivable direction. Most notably, the band has embraced techno influences, running alongside their more psychedelic instincts. Vocalist Filou explains, "We can all get along with techno's abstractions and feeling of togetherness. We all like to party – all four of us soon realised that Berlin is not just an aspiration, it's a real way of life that you have to approach with respect."
Filou's elastic vocals shine on the dark 'Halo', which mixes creeping strings with skittering electronics like a 21st century Talk Talk. The album's more anthemic moments, like 'Hush' and 'Time Is Golden', build and brood like symphonies but still just about stick within the recognised boundaries of pop music. 'Birth' sees the band collaborating with German techno luminaries Pan-Pot, while electro-classical shapeshifters Brandt Brauer Frick contribute their distinctive soundscapes to the album's instrumental title track.
Hexagon marks the moment that ABBY forges a sound entirely their own, and made a far-reaching album which doesn't sacrifice diversity for coherence. "It was important to us that Hexagon should be held together by an inner gravitational force," Filou says of the band's intentions for the record. "I think we've achieved that – after a lot of hours but not actually with any great difficulty. The only collateral damage is that in retrospect, our first album only looks like a sketch."
Track list: Hush / Time Is Golden / Halo / EMA / Birth (feat. Pan-Pot) / Hexagon (feat. Brandt Brauer Frick) / Friendly Fire / A Lion's Death / Ocean / Hold Out and Drive / Sane and High / Island