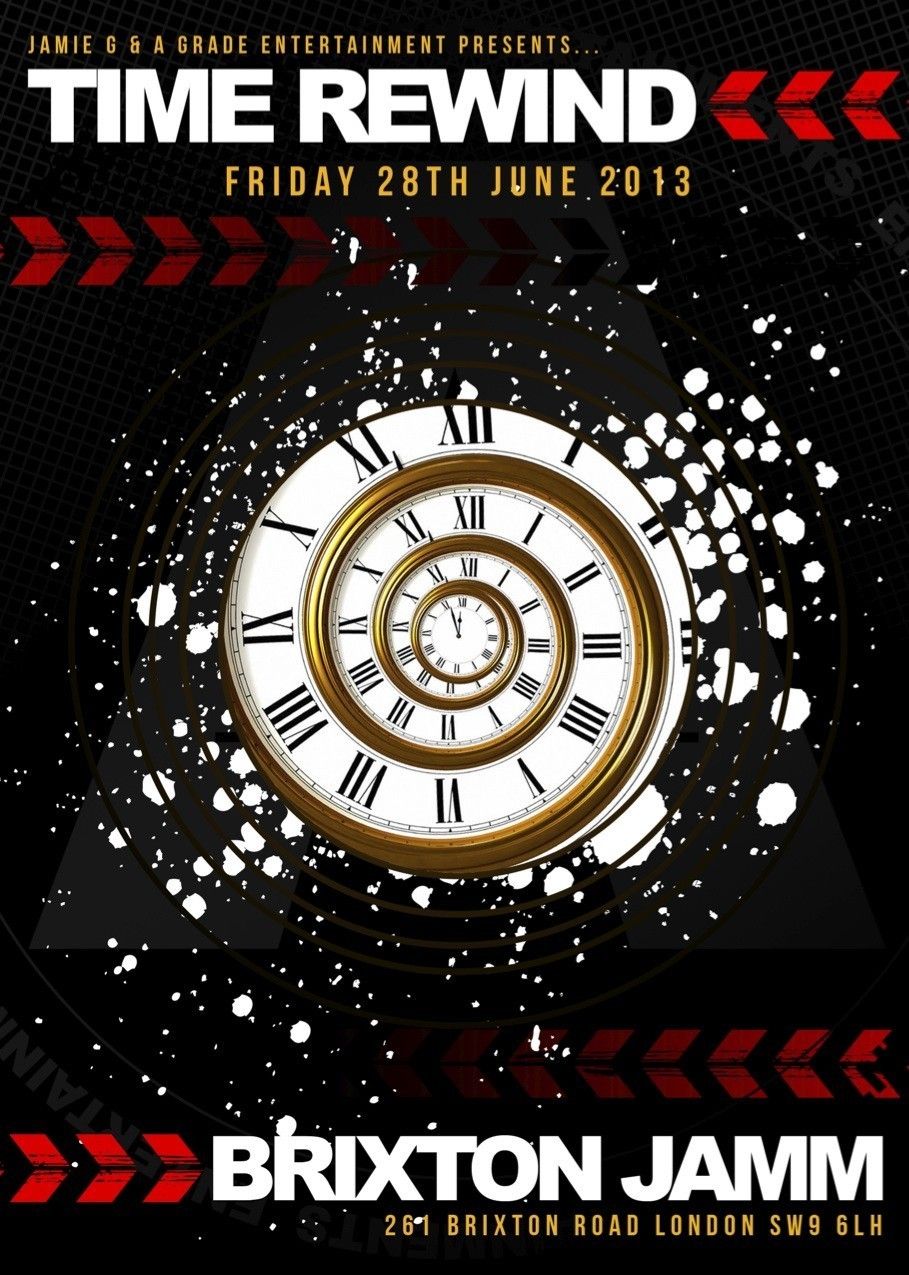 Time Rewind
A night of classic oldskool jungle and DnB and future jungle from a killer line up of the finest DJs who know a thing or two about bass and beats! Expect both rooms of the venue alive with bass heavy sounds from a golden time alongside the forward thinking sound that is blessing the scene right now. Plus, not forgetting a crowd who will create an atmosphere that will have this party shaking right through until dawn.
Headlining on the night will be Jungle legend Brockie. Brockie has been a formidable player on the scene since 1988, representing in the jungle since day one. In 1991 he teamed up with friends to establish the infamous Kool FM 94.5 – the best and longest standing drum & bass radio station in the world to date! In 1997 Brockie set up his Undiluted Recordings label with Ed Solo, from which we have seen quality releases and much talent! The label has grown from strength to strength, with each and every new release which is unleashed from the Undiluted camp. Only recently did he win the 2013 DnB award for best oldskool jungle DJ.
Brockie has played all over the world and because of this, coupled with his long running relationship with Kool, Det (who will be accompanying Brockie on the night) and Undiluted, he has become one of the biggest names in the scene.
In addition, a crack squad of DJs and MCs will make this night something to behold from the moment the doors open. Jungle dub plate specialist Devious 'Rudeboy' D will be alongside the godfather MC Moose, plus Rinse FMs Uncle Dugs, DJ Chef, Kool London's Jamie G & DJ Chase, plus much much more.
The Line up:
ARENA 1
BROCKIE & DET
DEVIOUS 'RUDEBOY' D
FUNKY FLIRT
DJ CHEF
UNCLE DUGS
JAMIE G & CHASE
PL & BUBBLER
DJ FOX
MC's DET – SHABBA D – MOOSE – SHOCKIN – CO-GEE – REMADEE
ARENA 2
SUB SLAYERS KING YOOF
FUTURE THINKIN
DJ VIRUS (Reinforced Records)
TOTAL HYPNOSIS PHANTOM D & JONAH
LT & COOKIE (Fuzionlive)
EASTMAN SOUND
DJ FAZE & NIBBERZ (Interlight)