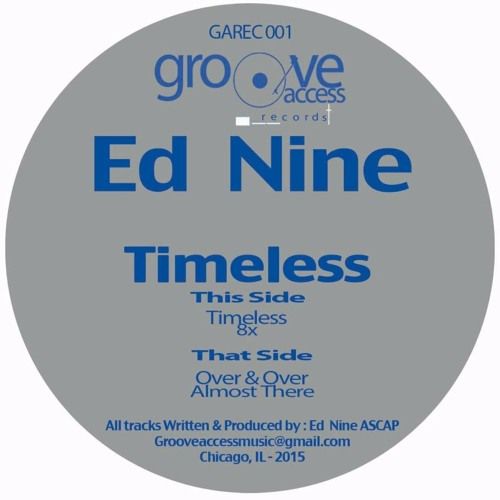 Ed Nine - Timeless
After gaining much attention for his recent split single with Bai-ee on audioJazz Music, Chicago DJ / producer Ed Nine unveils four tracks of dance floor dynamite on his own Groove Access Records imprint.
With the label previously limited to digital releases, the Timeless EP represents Groove Access's first vinyl-only issue and it's one to remember. Ed shows off his Chicago born-and-bred bonafides through an EP that touches on tough deep house, retro-tinged acid house, and bold late night rhythms.
"Timeless" and "Almost There" capture the warehouse, after hours vibe with a seasoned precision, while "8x" and "Over & Over" bust the doors down using 303 swells and sweaty drum machine riffs. This is prime time DJ music.
Label and Artist Links:
www.grooveaccess.tumblr.com
www.djednine.tumblr.com